This week I joined BlogLovin' a site where you can check out all the blogs in the bloggersphere that interest you. So for me it's fashion, beauty, student life and the item that goes without saying.. Make-Up!
You'll also notice that I've added some super cute GIFS in the side bar, from blog lovin' they're fun, quirky and nice and lively - Just like this blog!
You can see all the gifs blog lovin' has to offer below!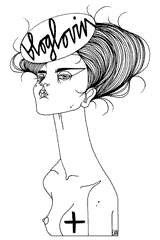 This first one is very arty! It reminds me of high fashion sketches and caricatures. It's eye catching in black and white. The triangular eyebrow line is bang on trend and with the pursed lips makes the sketch.
The next is very soft and delicate. The addition of pale pink lips and baby blue eyes to this grey scale sketch is brill!
My favorite one is the Paris sketch. I love Paris, it's a really beautiful place and is one of my all time fav places I've visited, and one I have very fond memories. The flashing makes it all the more brilliant in my mine!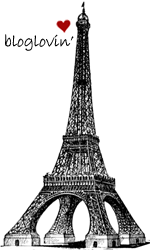 Blog Lovin' also do these great little ad on widget buttons, to add to your blog and blog posts so it's easy for your readers to add you to their blog lovin reading list.
.... and that was a bit about Blog lovin' ! Click any of the icons above, and they should take you to my blog lovin' Hello I'm Clo page take a look around and follow!
That's all for today!
Toodle Pip,
Clo :-)