MAC LIPSTICKS I WANT : Hello I'm Clo
Mac Rebel
Mac Rebel lipstick has that perfect mix of berry tones and purple punch that i'm after. A lover of purple this lipstick is made different by the reddish underlying tones. It's an understated purple, suitable for day to day wear for a demure look. It's described by mac as a mid-tonal cream plum.


Mac Show Orchid
Show Orchid is an amplified creme in a vivid hot pink colour. This colour is not for the faint hearted! It's a bold, out there colour that's got a purple undertone.
Mac Ruby Woo
Ruby Woo is a Mac classic and with those lovely orange undertones who can resist adding another red lipstick to their collection!? Described as a vivid blue / red tone Ruby Woo is a matte colour and Mac simply excel at creating matte colours.
Mac Morange
Morange is a loudmouth orange. Morange looks amazing on dark skin tones and as I'm wanting to experiment with more orange tones this is my ultimate lipstick. I may have to work my way up to this loud colour! I'll start with something a little less bright!
Mac Candy Yum Yum
Neon pink. The ultimate pink. Neon, bright and very, very bold! It reminds me of Barbie and am desperate to get it in order to experiment with some super pink make up looks, especially for some up and coming photo shoot ideas that I'm thinking of.
Mac Girl About Town
As a fashion girl about town, on a bright orange skateboard it's important that I have a lipstick with a name that matches my lifestyle! Girl about town is a bright blue fuchsia. It's not as bright as show orchid but it's a more wearable pink for day to day wear.
Mac Cyber
Mac cyber is a really dark purple. It's almost black in colour. It has heavy red tones and is a really defined colour. A satin finish, This colour is an intense dark colour. Very Lorde esque. A gothic colour.
Mac Violetta
A bright clean violet colour. Mac Violetta is always out of stock it's so popular. It's a Mac pro colour that's not always available in store. Violetta is slightly lighter that Mac Heroine. It has really light pink undertones.
Mac Neon Orange
Mac Neon Orange, is another Mac Pro product, meaning you can only get it at Mac pro stores. It's a neon colour and a very popular one.


Overall I want / need lots of mac lipsticks. They have amazing, long lasting pigment and are a cult product for a reason. I'm very much looking forward to expanding on my current Mac Collection.


Speak soon,
Love you lots,



Clo : -))

Hello I'm Clo come say hello …

YouTube Channel http://www.youtube.com/user/HelloImClo
Twitter http://www.twitter.com/chloetomalin
Blog http://helloimclo.blogspot.co.uk/
Facebook http://www.facebook.com/helloimclo
Tumblr http://chloetomalin.tumblr.com/
Instagram: http://instagram.com/chloetomalin

Follow me on BlogLovin' http://www.bloglovin.com/helloimclo



Please feel free to leave your blog links and product reviews below, this is a community!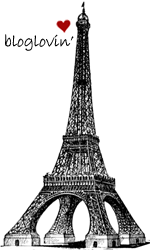 Labels: mac cosmetics lipstick, mac lipstick haul, mac lipstick swatches, mac lipsticks, mac make up, mac make up review, mac swatches, make up blogger