Eyebrow Threading : Hello I'm Clo
Hello! I'm Clo,
Eyebrows are either a beauty breakthrough or a beauty bain. Love them or hate them, we all have them. No matter what we've been dealt we're never happy are we? Too thick ,too thin, we're desperate to change their appearance, often all in the name of beauty.
After having my fair share of threading I thought I'd give you all the low- down of what to expect if you're considering threading and haven't had it done before and give you a taste of my experiences and my advice!
Waxing used to be my go to for brow maintenance but with the current arch brow trend I simply couldn't achieve balanced, arch brows with waxing alone. My first experience of threading was earlier this year. I helped out a beauty student at college by lending her my brows so she could pass her treading brows assignment. She was learning so I didn't expect too much, overall she did a decent job, even if one brow was slightly more arched than the other, I filled then in and it was fine.
Since my first threading experience I've been all over the place trying people and places out and I'm yet to find one I'm fully content with. Each time I've tried a place out I'm overall happy with the shape however there isn't anything making me want to come back for more and making me a loyal customer.
I went into Benito Brow Bar in Debenhams where I paid £13 for a 5 min tread. The woman didn't even say hello! She told me to sit, then took my money and that was that. End. Goodbye. I'd spent £13, yes, I had neat brows but I didn't have that beauty experience that I was looking for.
The brow bar in Superdrug was priced at £6 which is a great price, I even got NUS discount as well but that was where the good stuff stopped. The woman who threaded my brows was frankly rude. She didn't speak and would have let me walk off with eyebrow hairs all over my face if I hadn't asked for a tissue, which at that she sighed about. Do some people not know the fundamental basics of customer service ?
Overall I've found brow threaders to be not the most personable of people. Many beauticians and hair dressers like to have a gossip and a chat, not brow ladies. They have a silent, harsh demeanor about them. I am yet to meet someone who doesn't fit into my brow lady stereotype. A smile would work wonders. There is nothing more concerning than looking up to see an angry woman going at your brows. How relaxing, NOT!
Price
I've paid between £2:50 and £13 it's all dependent of where you are. You wouldn't pay £13 to have then done in someone's bathroom and neither would you expect to pay £2.50 in a clean, branded department store. Weight up the situation and decide how much you're willing to pay.
Places With brow bars are popping up left right and centre and it's often very difficult to choose where to go. I've seen scratty brow shops in basements under newsagents (Birmingham, true store.) and I've seen shops dedicated to brows and brows only. It's important to go somewhere you feel safe and you feel you'll get good return on your money. With all this in mind I also think about safety - are they insured? do they possess all the qualifications /training in order to carry out the treatment?
For me I tend to go to places that have a great reputation, that have perhaps been recommended to me by a friend. Alternatively I go somewhere such as a department store, Benefit stores, Benito brow or brow shops as if something was to go wrong (touch wood) there would be people, CCTV and members of staff that could help. I know all this is perhaps a little heavy but it's worth thinking about. Better safe than sorry.
Pain
Threading does hurt. I'm not going to beat about the bush or fluff around. Threading pulls the hair from the root and that's why it hurts! It's more painful than waxing. I find my brows start growing back around a week and a half after threading and I go to have them threaded around once a month.
Expectations
Don't go into the salon chair thinking that the brow woman is going to turn you from George of the jungle into Cinderella as it's not realistic. Brows can change your face dramatically but don't expect her to be able to create a shape that your natural brows won't allow because of the direction of the hair growth.
Tips
Don't wear heavy eye make up / any at all if you can help it.

Prepare to cry. Not like a baby but a dribble here and there is usual.

Don't draw in brows/ wear make up in the affected area for 24 hours after treatment or until redness subsides.

Don't have threading done or any hair removal for that matter during your period as it makes it more painful!
Let me know what your brow experiences have been like, what do you do to yours?
What do you fill them in with?
Speak soon,
Lots of love,


Clo : -))

Hello I'm Clo come say hello …

YouTube Channel http://www.youtube.com/user/HelloImClo
Twitter http://www.twitter.com/chloetomalin
Blog http://helloimclo.blogspot.co.uk/
Facebook http://www.facebook.com/helloimclo
Tumblr http://chloetomalin.tumblr.com/
Instagram: http://instagram.com/chloetomalin

Follow me on BlogLovin' http://www.bloglovin.com/helloimclo



Please feel free to leave your blog links and product reviews below, this is a community!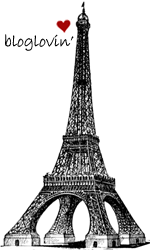 Labels: arch brow, beauticians, beauty therapy, Benito Brow Bar, does threading hurt, eyebrow maintenance, Eyebrow Threading, eyebrow threading review, eyebrow waxing, nus discount, superdrug brow bar, threading