Going Halves : Hello I'm Clo
I'm usually an all or nothing girl...
Hello I'm Clo!

Having a job where you sit and sip coffee and eat cake all day everyday was once my dream, however the reality is that you end up appreciating food less and gaining weight, both things no girl ever dreams of.

With a job like mine, sat in front of a desk staring at a computer screen for hours at a time it's all too easy to mistake boredom for hunger and go grab the biscuits. Before you know it the packet is gone and you're bloating, struggling to feel comfortable in your ever tighter jeans. Trust me, I know this ain't pretty. So not only was I abusing food at my desk, but I was also abusing food when out on meetings, dinners and lunches.

With the scales going skywards and my body confidence lagging I decided I not only needed to change my attitude towards food but i'd actually have to change my lifestyle.



Let me be clear, I'm not one of those 'Diet Bore' weight concious people. I simply want to be toned and happy with my body image. It's all about confidence for me and I felt as if things were just getting a little out of my usual control.
So I admitted I had a problem with food, now it was time to make changes. I've started small in order not to send my body into shock but it's making all the difference to my food intake and bank balance.
I Spoke to my mum about how I just couldn't continue eating the way I was and she agreed to help me cut back. Because I spend many a meeting, biscuit session and dinner with my mum it seamed like a sensible option to get her involved. So we decided to start halving things. In stead of ordering a cake each or a sandwich each or both and being greedy, we would order one between us and share.
Whilst at Waitrose a few weeks ago mum and I shared a sandwich, some chips and a cake and each had a coffe (Mine was soya!) I felt full but in no was bloated which was exactly what I was aiming for.



By doing this more often with mum and not having cake AND coffee when I'm in meetings or out and about, I feel much more in control and feel that I can have a treat every now and then without worrying about what It may do to my body.




I've noticed that I'm saving more money this way too, although it does get spent on make up pretty quickly! Typical girl! I must admit though my food tastes much better now that I'm slowing down and eating less of it.



It just showcased to me how making a subtle change can make all the difference and if you feel like something wrong you need to get onto it, take hold and change it!


I still eat amazing cakes but now it's all in moderation. Let me know what you think of my new outlook in the comments below!







Speak soon,
Lots of love,


Clo : -))




Hello I'm Clo come say hello …

YouTube Channel http://www.youtube.com/user/HelloImClo
Twitter http://www.twitter.com/chloetomalin
Blog http://helloimclo.blogspot.co.uk/
Facebook http://www.facebook.com/helloimclo
Tumblr http://chloetomalin.tumblr.com/
Instagram: http://instagram.com/chloetomalin

Follow me on BlogLovin' http://www.bloglovin.com/helloimclo



Please feel free to leave your blog links and product reviews below, this is a community!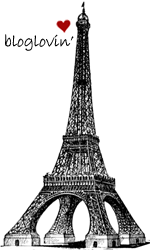 Labels: body image, breakfast, cake, chloe tomalin, coffee, food, food blog, hello im clo, hot chocolate, lifestyle, lifestyle blog, lunch, mocha, positive, soya, waitrose