Hello I'm Clo Blog First Birthday! : Hello I'm Clo
Hello I'm Clo!
I can't believe it's my blog's first birthday! As if an entire year has gone by! It seams like yesterday I nervously pushed the big orange 'Publish' button and let the internet into my world.
So much has happened in the past year. It really is crazy how time goes by! I've had an awesome year and I can't wait to add more and write more on my blog! I've also this year become a fully qualified make up artist!
In the past 365 days i've had many serious skin treatments for my acne and eczema, both of which I can now say are well and truly behind me! Thank goodness, I never thought i'd be able to confidently say that. I've dreamed of saying that for so long!
I'm really glad I started my blog when I had skin conditions as I feel it helped build my confidence and help others. Over the past year I've written about pretty much anything and everything, however I now feel i'm streamlining into more Make Up blogging. I'll stick to what I know! There will be fashion, lingerie and lifestyle posts from now and again, so don't think i'm resigning from those types of blog posts completely. I'm just streamlining and specializing in order to be the most knowledgeable I can be if order to help you guys! The same with my YouTube channel. I've found my writing stride recently and soon i'm hoping i'll find my filming stride. It's a working progress currently.
As it is the Blog's birthday, I decided it was time for a make-over for the make up blog. Regular readers will notice that the blog has a new colour scheme and lay out. I find this new one to be clearer and to the point! The blog now has its own home too at
www.helloimclo.co.uk
how posh is that!?
Thank you all for baring with me! It's been a very personal, very difficult year and I'm grateful for your lovely comments which brought me up when I was down.
My blog has been a real learning curve and has taught me a lot about myself and others. My writing has developed, I've developed and I've been able to track my progress which is totally awesome. I've created something that I'm very proud of.
Here's to the next year and the many more after that!
Speak soon,
Lots of love,


Clo : -))




Hello I'm Clo come say hello …

YouTube Channel http://www.youtube.com/user/HelloImClo
Twitter http://www.twitter.com/chloetomalin
Blog http://helloimclo.blogspot.co.uk/
Facebook http://www.facebook.com/helloimclo
Tumblr http://chloetomalin.tumblr.com/
Instagram: http://instagram.com/chloetomalin

Follow me on BlogLovin' http://www.bloglovin.com/helloimclo



Please feel free to leave your blog links and product reviews below, this is a community!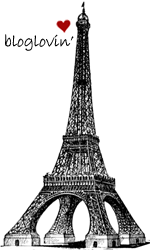 Labels: acne, beauty blogger, birthday, blog, blog birthday, blogger, cake, chloe tomalin, clo tomalin, Eczema, happy, hello im clo, make up blogger, skin, skincare