I've Signed Up For Glossy Box! : Hello I'm Clo
Hello I'm Clo!
Glossy Box is what I'd consider a 'Cult' product / brand / thing. Today, I've finally caved in and signed up for three months.
Glossy Box is a box of make up / beauty / skincare products that get delivered to your home once a month in, you guessed it! A glossy box. The idea behind the box is to bring you new beauty products, brands and samples so you can try out all the latest things without having to buy them in normal size not knowing if you're going to like it or not. It takes the risk factor out of beauty buying.





I've been looking at beauty boxes for a while as i'm looking to have a nice little monthly beauty treat delivered to my door.
I selected Glossy Box purely and simply because it came up recommended on my Facebook timeline. Their American box captured my attention on the website and as it's limited edition I had no choice but to hit 'Subscribe'

I selected the 3 month plan so It co-insides with my move to Uni so if I love Glossy Box I'll renew and get it delivered to my Uni halls.


After I'd completed my payment, I took a short survey to allow Glossy Box to tailor boxes to suit my skin type, colouring, lifestyle and likes and major dislikes! So it's the perfect box of products when it arrives on my doorstep.
I'm looking forward to my July 2014 Glossy box arriving and I think I'll even do a
YouTube review
of it, even if I'm a month late to the
blogger review /unboxing party!
Most of all I'm looking forward to discovering new brands and reviewing some more unusual and new emerging products.
Are you subscribed to glossy box?
Tell me what you think of it and let me know what you're currently loving from your Glossy Box.
Speak soon,
Lots of love,


Clo : -))

Hello I'm Clo come say hello …

YouTube Channel http://www.youtube.com/user/HelloImClo
Twitter http://www.twitter.com/chloetomalin
Blog http://helloimclo.blogspot.co.uk/
Facebook http://www.facebook.com/helloimclo
Tumblr http://chloetomalin.tumblr.com/
Instagram: http://instagram.com/chloetomalin

Follow me on BlogLovin' http://www.bloglovin.com/helloimclo



Please feel free to leave your blog links and product reviews below, this is a community!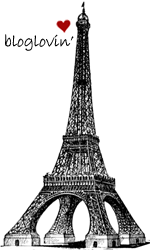 Labels: beauty, beauty box, Glossy Box, Glossy Box america theme, Glossy Box july 2014, hello im clo, make up, monthly beauty box, monthly make up box, skincare