Kissable Lips 24/7 : Hello I'm Clo
Hello! I'm Clo

I found this blog in my 'Draft' section. I wrote this six months ago... How my writing style has changed in that time. Never the less I thought i'd post it anyway.

Today I'm talking about a little habit of mine that has turned into a daily routine. Whilst I was on my Acne tablets I suffered with very dry (Peel off dry) skin. It was a side effect I'd been warned of but I simply did not expect it to be as ferocious or attention seeking as it was!

My skin was peeling everywhere and my lips really began to suffer. When we have baby soft lips, we don't think about what it's like to not have them. I discovered and it wasn't pretty! My lips cracked, split and peeled. It was at that point that I realised that without some sort of routine, water and hydration alone was not going to resolve my new found issue! I started using lip balms and lip nourishing creams as daily standard, beauty practice. I asked around and found out what everyone else was using that agreed with their plump, healthy and glowing lips!

Some things I tried:

Blistex, On recommendation from my mate Georgia who frequently suffers with blisters. The pot is a nightmare to use and you have to dig your finger in in order to retrieve the product, very much like digging for gold. Not ideal if, like me you have long nails. Blistex was great for the splits in between the sides of my mouth yet tingled when I applied it as a lip base or balm.

Avon Colour Trend tinted lip balms. These bad boys are more than a tint, it's a full blown moisturising lipstick which I discovered for my sins after applying it in coral one night before bed and waking up the next with a double, tripple even lip size! The colour was everywhere but still going strong 10 hours later! At a bargin price of £1.25 these are a must have, I must admit it took me some time to come accustom to them, it's a funny texture and when you apply to your lips the curved edge of the stick can be quite rigid so it's best o let it warm before you apply in order to get the best results in the comfiest way.



So that's what I found to be super helpful and kept my lips kissable 24/7! My lips are now much better, however I keep to my daily routine in order to keep them in tip top condition!

Let me know what your daily lip routine is and what products you use in the comments below!

Speak soon,
Lots of love,


Clo : -))




Hello I'm Clo come say hello …

YouTube Channel http://www.youtube.com/user/HelloImClo
Twitter http://www.twitter.com/chloetomalin
Blog http://helloimclo.blogspot.co.uk/
Facebook http://www.facebook.com/helloimclo
Tumblr http://chloetomalin.tumblr.com/
Instagram: http://instagram.com/chloetomalin

Follow me on BlogLovin' http://www.bloglovin.com/helloimclo



Please feel free to leave your blog links and product reviews below, this is a community!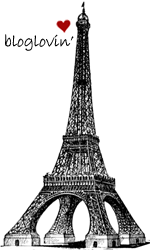 Labels: acne, avon colour trend, beauty, beauty routine, blistex, daily lip routine, daily routine, dry lips, dry skin, hello im clo, kissable lips, lip routine, lips, make up, skin