Look Beauty Statement Eye Shadows : Hello I'm Clo
Designed, tested and worn by the beauty brains at Look magazine.
Hello I'm Clo!
Whilst treating myself to some new make up In

Superdrug

, I looked at the somewhat sparse '

Look Beauty

' section within their make up aisle. Look beauty, by fashion magazine 'Look' are either discontinuing pretty much all their colours or the brand is not being re-stocked by Superdrug. They used to have a great, grand selection of look cosmetics, but this time the shelves were almost bare and what was left was pretty much half price. I picked up three wonderful eye shadow single colours for £2 each.

I love a beauty bargain!





The colours I picked up were; Denim shade 10, Twinset shade 29 and Satin shade 21.
The packaging is super helpful if you, like me, have a large make up collection and likke to be able to see what you have available. The packaging is see through and shows the entire product at once.
The eye shadow shade and shade number are written on a sticker on the back, which allows ease when needing another one as it tells you the brand and the colours you already have!




Denim 10
The denim eyeshadow from look, can only be described as a BOLD pigment. The colour goes straight on with just a light sweep of your finger or brush. If you're looking for something that doesn't require build up or excess attention/ work then this is the eyeshadow for you.
The denim colour they're referring to is navy and has a light underlying silver shimmer to it. The shimmer is more apparent if the pigment is smudged out.
Twinset 29
Twinset is a much lighter pigment to denim. A lavender / lilac colour this colour is beautiful and perfect for summer! It's light, again with the silver underlying shimmer which is more apparent due to the lighter colour. The colour doesn't require build up. I am very impressed at just how effortlessly the pigment goes on. For theatrical make up artists: This colour is great for fairies! or perhaps even summer bridesmaids!




Satin 21
Satin is simply, magical. The colour is beautiful, a real girly pink with silver undertones. Satin would look great as a base, with Twinset smoked out on top for the perfect feminine, height of summer look and would be even better with a light tan to make the colours really 'POP!' Satin is a very pigmented pink.




At £2 each, I couldn't say no. I'm so pleased I picked these up as I've never bought anything from 'Look Beauty' before. I'm very impressed, as you can tell above, about the pigment. I'm going to grab the pink and lilac for the perfect summer BBQ look and use the blue denim colour for a blue smokey eye!




If you've tried these or any other Look Beauty make up products for that matter, let me know what your thoughts are in the comments below!




Speak soon,
Love you lots,

Clo :- ))

Superdrug: http://www.superdrug.com
Look Beauty: http://www.superdrug.com/b/Look#.U7wppajXeKs

Hello I'm Clo come say hello …

YouTube Channel http://www.youtube.com/user/HelloImClo
Twitter http://www.twitter.com/chloetomalin
Blog http://helloimclo.blogspot.co.uk/
Facebook http://www.facebook.com/helloimclo
Tumblr http://chloetomalin.tumblr.com/
Instagram: http://instagram.com/chloetomalin

Follow me on BlogLovin' http://www.bloglovin.com/helloimclo



Please feel free to leave your blog links and product reviews below, this is a community!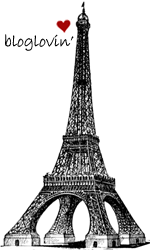 Labels: budget eyeshadows, Denim shade 10, look beauty, look make up, look make up review, make up review, pink, purple, Satin shade 21, single eyeshadows, strong pigment eyeshadows, superdrug, Twinset shade 29