Skater Girl Skateboard : Hello I'm Clo
Hello I'm Clo!
As university is just around the corner I thought I'd order something that I think will make my social life easier; a skateboard.
As a big fan of
Fun For Louis
I felt compelled to purchase a skateboard. I saw how great it was to just nip to places on a penny board and hang out with friends and explore using penny boards as a free mode of transport, that's a lot quicker than walking.



So I picked up this little beauty from Amazon for £20. It's not a real pennyboard (They're about £60) but I wasn't prepared to splash the cash on something I didn't know if i'd take to it or not! (Just think how many MAC lipsticks you could buy with £60! Instead)









The board I chose is orange with purple wheels. It's bright and different and that's why I selected it. In the centre there's a 'TOY KING' sticker which peels away. I think i'm going to cover the board with stickers as I travel, just like i'm doing with my suitcase, however I'm not taking my board to America as it's just not practical with the type of holiday I'm having.







Now I have the board, all I need to do is learn to ride it! I think i'm going to start by clinging onto the washing line whilst trying to get my balance. I'll keep you all updated on how it goes!


Speak soon,
Love you lots,


Clo : -))


Hello I'm Clo come say hello …

YouTube Channel http://www.youtube.com/user/HelloImClo
Twitter http://www.twitter.com/chloetomalin
Blog http://helloimclo.blogspot.co.uk/
Facebook http://www.facebook.com/helloimclo
Tumblr http://chloetomalin.tumblr.com/
Instagram: http://instagram.com/chloetomalin

Follow me on BlogLovin' http://www.bloglovin.com/helloimclo



Please feel free to leave your blog links and product reviews below, this is a community!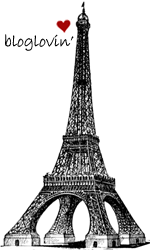 Labels: fun for louis, hello im clo, orange pennyboard, pennyboard, pennyboard review, purple pennyboard, skateboard, toy king penny board