Sleek Mulberry Sheen Lipstick : Hello I'm Clo
Sleek Make Up True Colour Mulberry 788
Vitamin E Sheen Finish Lipstick
Hello I'm Clo!
Since Lorde boomed into our ears last year, and appeared on every celebrity blog / website / youtube channel possible I've been captivated by her choice of lip colour. Her pale skin and bold, dark, somewhat haunting lip really captivated me and made me want to be a little more adventurous with my lip colours. Dark lip and white skin really looks great, especially in winter time.
So I took a more experimental, adventurous approach to lipsticks from that point in time. Since then I've admired from a far many darker colours from brands such as Mac, Nars and Maybelline but haven't committed to purchasing. Until now. Sleek, being my current make up brand of choice, caught my eye with their interesting selection of colours and after a couple of swatches of various lip colours I decided it was time to commit.
I'd have bought more if they were in stock but they only had the samples available ( I hate that when the sample is there but you can't buy it because it's out of stock :( waaaaahhhh ) So I bought 'Mulberry' in 788. It comes boxed in a Sleek lipstick box which is tiny! It's less than two inches tall, so it's shorter than your typical lipstick. It's compact and in an all black casing.
So it looks unusual and inviting and also has quite a list of things it does:
Described as "A highly pigmented, non-drying, conditioning sheen lipstick that helps to keep the lips soft and supple. Contains vitamin E, which helps to hydrate and protect the lips from free radicals that cause premature ageing."
So this lipstick has a lot to live up to!
First and foremost, the colour is a rich mulberry colour (Believe it or not!) It's a purple colour in a dark tone, it's more towards black on the tone spectrum and when worn it appears to have a black base or undertone, Mulberry has a sheen finish.

When you apply the colour straight from the stick, it simply glides on. You feel the moisture going onto your lips. It does what it says on the tin. It's conditioning and doesn't dry up. It's one of those lipsticks where you just apply and go, no faff or messing with re-applying.





Sleek Mulberry 788 is also a dupe for Topshop 'Depth'!
Make Up Look Ideas
Mulberry, from sleek will look incredible on a night out with a defined, dark arched brow, smokey eye and winged eyeliner and a lined, defined lip using the Mulberry lipstick and highlight on the cupids bow. Think pale skin, dark make up, Mysterious!

Priced at £4.99 that's a great price for a nourishing, anti aging lipstick with a great pigment that's hassle free and long lasting.

Because I like this Sleek, Mulberry lipstick I'm going to go back and pick up the other colours I wanted soon, perhaps I'll even give the shop online service another go (I wasn't very happy last time! see blog post) I'm also very tempted to see if Lorde's Lipstick 'Pure Heroine' is still available on Mac Online. Ooo I've found my new fad! Dark Lipsticks! I'll keep you posted with all the ones I find!

Sleek Mulberry is available here.

Speak soon,
Lots of love,

Clo : -))

Hello I'm Clo come say hello …

YouTube Channel http://www.youtube.com/user/HelloImClo
Twitter http://www.twitter.com/chloetomalin
Blog http://helloimclo.blogspot.co.uk/
Facebook http://www.facebook.com/helloimclo
Tumblr http://chloetomalin.tumblr.com/
Instagram: http://instagram.com/chloetomalin

Follow me on BlogLovin' http://www.bloglovin.com/helloimclo



Please feel free to leave your blog links and product reviews below, this is a community!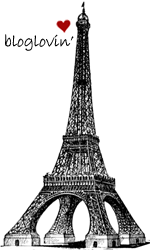 Labels: black lipstick, dark lipstick, lipstick, lorde lipstick, purple lipstick, sleek, sleek lipstick, sleek lipstick review, sleek mulberry lipstick, topshop depth, topshop depth dupe