The Skin Project Day Eight : Hello I'm Clo
This is what you see...
Today was a
shopping and coffee
with my nan day, so I kept my make up light. I didn't use a powder or foundation base, I kept my
skin bare
and focused on
eyes and lips
. I wore pink shoes and a blue skirt so I used a
pink sparkle spring lip
teamed with a
nude, enhancing eye
with tight lined
brown eyeliner
finished off with a few coats of
mascara to draw attention to my eyes.
So! What's on my face today?
Under Eye Brightener
Garnier, Roll On Eye Brightener £8
Eyebrow Pencil
Number 7, Beautiful Brows Pencil £8
Eyeliner
Avon, Colour Trend Brown Eyeliner £3
Eyeshadow
The Natural Collection, Eyeshadow Duo Mink / Sable £2
Mascara
Collection, No Clumps Definition Mascara Black 1 £4
I Woke Up Like This...
Todays under eye bags called for action! I used an eye-brightener in order to brighten the area. Target and rectify the issue, not just cover it up!
And That Was The Skin Project Day Eight!
Speak soon,
Lots of love,


Clo : -))




Hello I'm Clo come say hello …

YouTube Channel http://www.youtube.com/user/HelloImClo
Twitter http://www.twitter.com/chloetomalin
Blog http://helloimclo.blogspot.co.uk/
Facebook http://www.facebook.com/helloimclo
Tumblr http://chloetomalin.tumblr.com/
Instagram: http://instagram.com/chloetomalin

Follow me on BlogLovin' http://www.bloglovin.com/helloimclo



Please feel free to leave your blog links and product reviews below, this is a community!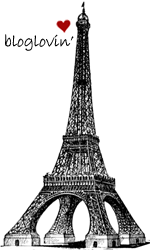 Labels: blackheads, brown eyeliner, brushes, daily make up, lipstick, make up, make up blogger, mua, nude eye, pink lipstick, sensitive skin, skin, skin changes, skincare, teen skincare, the skin project, thick lashes