So! What's on my face today?
Nothing! I've cleansed, toned and moisturised and then had a bare face day as I'm working from home.
My skin is looking a little strained and dull and my eyes are still a little dark and puffy - I need more sleep!
And That Was The Skin Project Day Eighteen!
Speak soon,
Lots of love,


Clo : -))




Hello I'm Clo come say hello …

YouTube Channel http://www.youtube.com/user/HelloImClo
Twitter http://www.twitter.com/chloetomalin
Blog http://helloimclo.blogspot.co.uk/
Facebook http://www.facebook.com/helloimclo
Tumblr http://chloetomalin.tumblr.com/
Instagram: http://instagram.com/chloetomalin

Follow me on BlogLovin' http://www.bloglovin.com/helloimclo



Please feel free to leave your blog links and product reviews below, this is a community!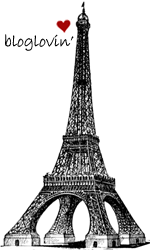 Labels: blackheads, brushes, daily make up, make up, make up blogger, puffy eyes, sensitive skin, skin, skin changes, skincare, teen skincare, the skin project