The Skin Project Day Eleven : Hello I'm Clo
This is what you see...
So! As you can probably tell, I look a little different yesterday. Last night I thought i'd try out the new
Number 7 exfoliator
that I picked up last week. When i used it It felt fine! No sores or anywhere near the pain/ feeling of
microdermabrasion.
After swilling my face after using the exfoliating machine I notice some sore patches at the side of my nose. This morning I woke up with these on my nose! It looks like I've been
sun burnt!
My skin is fresh but sore! I think I went a little too gung ho.
A great exfoliator if you're not too heavy handed.
This is funny, because it's not funny but is a totally typical me thing to do!
So! What's on my face today?
To cool my face I used a little of Dr Organic's Aloe Vera Gel. I put an extra blob on my nose to cool it and aid the healing process ( Which I hope will be speedy!) I decided not to put any face cover make up on and follow the typical after care of a deep skin treatment or microdermabrasion which is to stay away from heavy make up for 24/48 and not apply anything other than a cooling agent to irritated or red areas.
Cooling Gel
Dr Organic Aloe Vera Gel, Holland & Barrets £7
Eyebrow Pencil
Make Up Academy Power Brow and Highlighter £3
Mascara
Avon, Colour Trend Black Plump Out Mascara £7
Lip Colour
Number 7 BB Lips, Blink Pink £9
I Woke Up Like This...
As you can see the exfoliator has bought all the impurities in my skin to the surface, hence the greeny skin look and the red patches / outbreak coloured patches. I shall keep you all updated on how my skin is getting on throughout the week!
And That Was The Skin Project Day Eleven!
Speak soon,
Lots of love,


Clo : -))




Hello I'm Clo come say hello …

YouTube Channel http://www.youtube.com/user/HelloImClo
Twitter http://www.twitter.com/chloetomalin
Blog http://helloimclo.blogspot.co.uk/
Facebook http://www.facebook.com/helloimclo
Tumblr http://chloetomalin.tumblr.com/
Instagram: http://instagram.com/chloetomalin

Follow me on BlogLovin' http://www.bloglovin.com/helloimclo



Please feel free to leave your blog links and product reviews below, this is a community!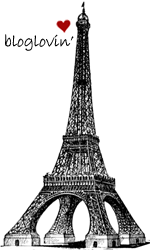 Labels: blackheads, brushes, daily make up, exfoliator, make up, make up blogger, Microdermabrasion, Number 7 exfoliator, sensitive skin, skin, skin changes, skincare, sun burnt, teen skincare, the skin project