So! What's on my face today?
Nothing! Other than my moisturiser I have no other products on my face. I'm going make up free and having a lazy Sunday watching movies and having a roast with my family and boyfriend, a really lovely day.


I left my hair to dry naturally and left it loosly framing my face- It really is a bare day!

My skin is healing nicely after my little exfoliator disaster and the colour of my face is going back to normal!
And That Was The Skin Project Day Fifteen!
Speak soon,
Lots of love,


Clo : -))




Hello I'm Clo come say hello …

YouTube Channel http://www.youtube.com/user/HelloImClo
Twitter http://www.twitter.com/chloetomalin
Blog http://helloimclo.blogspot.co.uk/
Facebook http://www.facebook.com/helloimclo
Tumblr http://chloetomalin.tumblr.com/
Instagram: http://instagram.com/chloetomalin

Follow me on BlogLovin' http://www.bloglovin.com/helloimclo



Please feel free to leave your blog links and product reviews below, this is a community!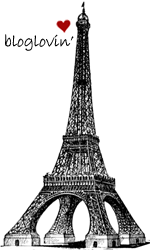 Labels: bare face, blackheads, daily make up, lazy day, make up, make up blogger, make up free selfie, no make up, sensitive skin, skin, skin blog, skin changes, skincare, teen skincare, the skin project