The Skin Project Day Five : Hello I'm Clo
This is what you see...
By simply lining the eyes and then lining the lips with a base colour, then fill in with a classic colour that suits your skin tone makes a really simplistic defined look.
So! What's on my face today?
Highlighting Concealer
Maybelline, Touch Lumi Concealer, Lights 01 £7
Foundation
Mac, Matchmaster, 1.0 £27
Eyebrows
Collection, Work The Colour Eyebrow Kit, light £5
Blusher
Number 7, Cool Pink £8
Eyeliner
NYX brow/ eye pencil, in black / brown £4
Mascara
Collection, Colour lash all day colour mascara, brown 2 £3
LipLiner
The Natural Collection, Almond £2
Lipstick
Number 7, Matte, Classic Rose £10
I Woke Up Like This...

Today I have a dry area around my nose. I only noticed this once i'd applied all of my make up. My lips have improved in texture and appearance.

With my make up I've kept it fresh and light and including SPF due to the increasing temperatures. I'm doing lots of running around today so I want to keep touch ups to a minimum, hence why I haven't used eyeshadow.
And That Was The Skin Project Day Five!
Speak soon,
Lots of love,


Clo : -))




Hello I'm Clo come say hello …

YouTube Channel http://www.youtube.com/user/HelloImClo
Twitter http://www.twitter.com/chloetomalin
Blog http://helloimclo.blogspot.co.uk/
Facebook http://www.facebook.com/helloimclo
Tumblr http://chloetomalin.tumblr.com/
Instagram: http://instagram.com/chloetomalin

Follow me on BlogLovin' http://www.bloglovin.com/helloimclo



Please feel free to leave your blog links and product reviews below, this is a community!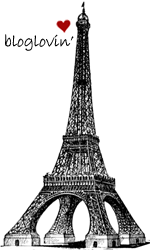 Labels: blackheads, brushes, collection, daily make up, eyebrow powder, eyeliner, lipliner, make up, make up blogger, number 7, sensitive skin, skin, skin changes, skincare, teen skincare, the skin project