So! What's on my face today?
Primer
17 Photo Flawless Skin Primer £7
Highlighting Concealer
Maybelline Dream Touch Lumi, light 1, £7

Concealer
Collection Lasting Perfection Concealer, fair 1, £5

Foundation
Mac Matchmaster SPF foundation, £27
Setting Colour Powder
Bare Minerals Original Powder, fair C10, £25
Bronzer
Poudre De Poudre, 51, £8
Blusher
The Natural Collection blusher, Pink Cloud, £2
Eyebrow Powder
Collection Work The Colour Eyebrow Kit, light, £5
Eye Primer
NYX Eye Shadow base, ESB01, £7
Eyeshadow
Make Up Academy Matte Ever After Palette, Fade, Bare, Penny, Taffeta, £5
Eyeliner
NYX Eyebrow / Eyeliner pencil, 931 black / brown, £4
Mascara
Number 7 Extreme length waterproof mascara, £20
Lip Liners
The Natural Collection, Almond, £2
Lipstick
Number 7 Classic Rose, £10
Translucent Powder
Miss Sporty So Clear Pressed Powder, £5
Highlighter
Make Up Academy Undress Your Skin Shimmer Highlighter, £5
Today I'm spending the day in London and wont have time to top up and re-touch so I've used lots of setting powder and taken extra precautions in order to make my make up stay put and looking good.
I've used two concealer, one to highlight and one to cover dark areas under my eyes and around my nose. I set the concealer and foundation with my Bare Minerals powder in order to continue the colour, I used this instead of translucent as I didn't want to appear chalky.
I used something new today! The
NYX
eyeshadow base in white. I'm looking forward to seeing how this holds the eyeshadow. I picked this up at IMATS. You can have a look at the
IMATS Vlog here.
Or the
IMATS Haul here.
As I have a wonky cupids bow lip area, I've lined my lips this morning to even them up and also coloured in my lips to create staying power for my lipstick. The classic rose lipstick that I'm using was applied once, then blotted, then re-applied, touched up then blotted again, then finally dusted with a translucent setting powder to make sure the colour stays in place.
Speak soon,
Lots of love,


Clo : -))




Hello I'm Clo come say hello …

YouTube Channel http://www.youtube.com/user/HelloImClo
Twitter http://www.twitter.com/chloetomalin
Blog http://helloimclo.blogspot.co.uk/
Facebook http://www.facebook.com/helloimclo
Tumblr http://chloetomalin.tumblr.com/
Instagram: http://instagram.com/chloetomalin

Follow me on BlogLovin' http://www.bloglovin.com/helloimclo



Please feel free to leave your blog links and product reviews below, this is a community!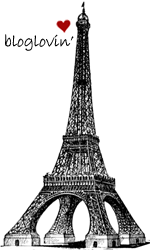 Labels: Bare Minerals powder, blackheads, brushes, daily make up, imats, lipstick, make up, make up blogger, matte lipstick, nyx, pink lipstick, sensitive skin, skin, skin changes, skincare, teen skincare, the skin project