So! What's on my face today?
Lots of moisturiser to keep my skin healthy and hydrated in this summer heat!
Foundation
Mac MacMaster Foundation, 1:0, £27
Concealer
Maybelline Touch Lumi Conceal, light, £8
Bronzer
Boujois Delices De Poudre, 5,1 £8
Blusher
The Natural Collection, Pink Cloud, £2
Eyebrow Powder
Collection Work The Colour Eyebrow Kit, £5
Eye Brightener Eyeliner
NYX Wonder Pencil, light 01, £5
Eyeliner
Avon Colour Trend Eyeliner, Brown, £3
Clear Mascara
Collection Clear Mascara, Clear, £3
Mascara
Number 7 Extreme Length Waterproof Mascara, Black, £12.50
Lip Base Liner
The Body Shop Lip Line Fixer, £8
Lip Liner
The Natural Collection, Almond, £2
Lipstick
The Body Shop Colour Crush Sheen, 14, £10
I Woke Up Like This...


Last night I decided to have some down time to round off the working week. I ran a nice hot bath, added bubbles and popped on a face mask. I held off applying a face mask earlier on in the week because my skin on my nose was still very sore (Awwww!). Last night my skin had mellowed and I thought that then was a good time to give it a go.
The Superdrug Witch Hazel Mud mask was the mask I applied. I rinsed my face with water then smoothed on the mask. I wore the mask for over an hour, had a little read of my latest book then rinsed it off. The mask reduced the redness of my face as the Witch Hazel has natural calming qualities. My skin felt really refreshed after which was lovely - It took away the excess dryness around my nose area which was great. My face finally feels as if it's healing and going back to normal.
And That Was The Skin Project Day Fourteen!
Speak soon,
Lots of love,


Clo : -))




Hello I'm Clo come say hello …

YouTube Channel http://www.youtube.com/user/HelloImClo
Twitter http://www.twitter.com/chloetomalin
Blog http://helloimclo.blogspot.co.uk/
Facebook http://www.facebook.com/helloimclo
Tumblr http://chloetomalin.tumblr.com/
Instagram: http://instagram.com/chloetomalin

Follow me on BlogLovin' http://www.bloglovin.com/helloimclo



Please feel free to leave your blog links and product reviews below, this is a community!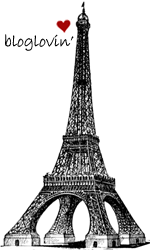 Labels: blackheads, daily make up, dry skin, face mask, make up, make up blogger, Maybelline Touch Lumi, mud mask, NYX Wonder, sensitive skin, skin, skin changes, skincare, teen skincare, the skin project, witch hazel