So! What's on my face today?
Concealer
Collection Lasting Perfection Concealer, shade 1 £5
Foundation
MAC Matchmaster Foundation, shade 1:0 £27

Bronzer
Collection Mosaic Glow Bronzer £5

Blusher
The Natural Collection Blusher in Rosey Glow £2

Setting Powder
Collection Lasting Perfection Ultimate Wear Powder £4

Eyebrow Powder
Collection Work The Colour Brow Kit £5
Mascara
Number 7 Extra Length Waterproof Mascara £15
Lipliner
Make Up Academy, Shade Red Drama £1
Lipstick
Make Up Academy, Shade 12 £1
Lipgloss
The Body Shop Mint Clear Lipgloss £7
I Woke Up Like This...


Today i'm having a little heat lump breakout! It's very hot and humid which is making my skin become hot and irritable. I've used a cooling lotion and cleanser which has settled it and allowed me to be able to wear make up.
And That Was The Skin Project Day Nine!
Speak soon,
Lots of love,


Clo : -))




Hello I'm Clo come say hello …

YouTube Channel http://www.youtube.com/user/HelloImClo
Twitter http://www.twitter.com/chloetomalin
Blog http://helloimclo.blogspot.co.uk/
Facebook http://www.facebook.com/helloimclo
Tumblr http://chloetomalin.tumblr.com/
Instagram: http://instagram.com/chloetomalin

Follow me on BlogLovin' http://www.bloglovin.com/helloimclo



Please feel free to leave your blog links and product reviews below, this is a community!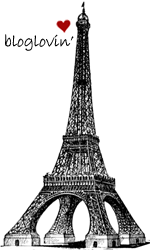 Labels: blackheads, collection, collection cosmetics, daily make up, lipstick, make up, make up blogger, mua, pink lipstick, sensitive skin, skin, skin changes, skincare, teen make up, teen skincare, the skin project