The Skin Project Day One : Hello I'm Clo
This is what you see...
So! What's on my face today?


As today is Sunday and I don't need to be anywhere I'm keeping my make up very low key. I'm popping to the shops and to visit my Nan. I'm using products that make me feel less 'bare' and more 'together.'

Using just three products I'll bring my face to life. Today I'm focusing on brows, lips and eyelashes.
I simply draw in a line and fill in my eyebrows using my The Body Shop Angled Eyeshadow Brush using the Collection Work The Colour brow kit powder brown and light colour mixed together to get my shade. Once I drew in my brows I fixed them down with the fixing brow mascara.

Applying a coat of the Collection waterproof volumising mascara to add colour, (Black 17) definition and length to my lashes and bring my eyes to life.

To finish off I use a new Avon Colour Trend 'Colour Smothies' lip balm to add a 'pop' of colour in the colour ruby rush.




I Woke Up Like This...




With the ever changing British weather, my skin this week has really been suffering and has been getting rather oily. I've always had combination of dry/ sensitive skin but I feel as I get older and my body changes my skin is joining the change train too.

Oily skin has a tendency to create black heads and i'm getting a little cluster all over my nose and in the creases as well as around my lip line. It's nothing that a good-old microdermabration won't fix. This cluster has also showed up the poor job my current facial wash is doing. Time to switch face wash! I'm going to do another black head mask tonight to see if that changes anything.

If my skin continues to be oily, I will change daily routine completely.

Whenever I wake up I have really unruly brows. I don't know what I do to them whilst I'm sleeping but they're always a mess when I wake up and I always brush them after I've got out of the shower.

I'm currently trying out a new eye cream in order to remove dark and puffy eye circles and refresh the skin around my eyes. I'm also having to use a more nourishing lip balm as my lips are looking dehydrated and dry.



And That Was The Skin Project Day One!
Speak soon,
Lots of love,


Clo : -))




Hello I'm Clo come say hello …

YouTube Channel http://www.youtube.com/user/HelloImClo
Twitter http://www.twitter.com/chloetomalin
Blog http://helloimclo.blogspot.co.uk/
Facebook http://www.facebook.com/helloimclo
Tumblr http://chloetomalin.tumblr.com/
Instagram: http://instagram.com/chloetomalin

Follow me on BlogLovin' http://www.bloglovin.com/helloimclo



Please feel free to leave your blog links and product reviews below, this is a community!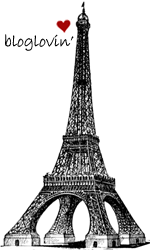 Labels: avon, black heads, brow kit, brow mascara, brows, collection, eyebrows, eyelashes, face, face mask, lip balm, lips, make up, mascara, no make up, oily skin, skin, skin project, the body shop, tinted lip balm