So! What's on my face today?
Today I went make up free! I wanted a clear, no make up day especially as i;d had such a busy week, today I did some stuff at the office so wasn't too fusy about what I was putting on my face!

I added a touch of lip balm when I left the house, simply to keep my lips hydrated!

I Woke Up Like This...
Compared to yesterday, I'm looking like I have a little more colour in my face and I'm not surprised after walking around for hours on end! It's a good job I had my sun screen on. The sun has not only bought colour to my face but it's also flagged up some scarred areas on my forehead. The scar on the left of my forehead is a chicken pox scar and the other indents are reddish areas are scars from my acne. I wore sunglasses whilst out in the sun which means my eye lids and under-eye area didn't get any sun exposure and neither did my eyebrows - hence the lighter skin around those areas. Overall my skin looks healthy.
And That Was The Skin Project Day Seven!
Speak soon,
Lots of love,


Clo : -))




Hello I'm Clo come say hello …

YouTube Channel http://www.youtube.com/user/HelloImClo
Twitter http://www.twitter.com/chloetomalin
Blog http://helloimclo.blogspot.co.uk/
Facebook http://www.facebook.com/helloimclo
Tumblr http://chloetomalin.tumblr.com/
Instagram: http://instagram.com/chloetomalin

Follow me on BlogLovin' http://www.bloglovin.com/helloimclo



Please feel free to leave your blog links and product reviews below, this is a community!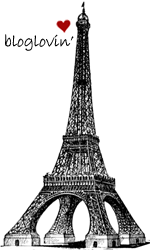 Labels: bare faced, blackheads, brushes, daily make up, make up, make up blogger, no make up, sensitive skin, skin, skin changes, skincare, tanned, teen skincare, the skin project