So! What's on my face today?
Foundation
Avon Mineral Powder, Ivory, £9
Bronzer
Bourjois Delice de Poudre, 52, £8
Blusher
Number 7 Pop & Glow Cream Blush, Rose Blossom, £8
Eyebrows
Collection Work the colour eyebrow kit, £5
Eyeprimer
Number 7 Stay Perfect Eye Base, £8
Eyeliner
Rimmel Soft Kohl Eyeliner, 001 Chianti, £3
Mascara
The Natural Collection Lash Definition, Black and brown, £2
Lipliner
MUA Make Up Academy Intense colour lip liner, red drama, £1
Lipstick
MUA Make Up Academy, shade 13 sheer red, £1
I Woke Up Like This...
Today was a really difficult Make Up day! You know those days where no matter what make up you put on, it just doesn't seem to look right or feel right. I applied eye shadow twice and it just didn't look right, I then swapped eye make up for a dramatic lip.
After I took the photo of my make up I removed my red lip as it appeared a little wonky, I swapped it for a Sleek Red Lipgloss.
And That Was The Skin Project Day Seventeen!
Speak soon,
Lots of love,


Clo : -))




Hello I'm Clo come say hello …

YouTube Channel http://www.youtube.com/user/HelloImClo
Twitter http://www.twitter.com/chloetomalin
Blog http://helloimclo.blogspot.co.uk/
Facebook http://www.facebook.com/helloimclo
Tumblr http://chloetomalin.tumblr.com/
Instagram: http://instagram.com/chloetomalin

Follow me on BlogLovin' http://www.bloglovin.com/helloimclo



Please feel free to leave your blog links and product reviews below, this is a community!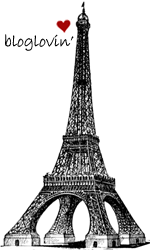 Labels: blackheads, cream blusher, daily make up, eyeprimer, make up, make up blogger, mineral make up, mua make up, Number 7 Pop & Glow, red lip, sensitive skin, skin, skin changes, skincare, the skin project