The Skin Project Day Six : Hello I'm Clo
Bare Minerals face Powder with SPF 15, C15 shade £25
Collection waterproof volumising mascara, black £4
Make Up Academy MUA, red drama liner £1
Make Up Academy MUA siren red £1
As I'm running around London today I thought it would be best if I just kept it minimal with a pop of strong colour. It's been a while since I used a strong, bold red lipstick so I fancied something different!
With today being the hottest day of the year I chose a powder foundation to simply glaze over light imperfections and provide a more polished look without if feeling heavy or sticky in the heat. Bare Minerals also has SPF in, which is great if you're having lunch in the sun.
Because I'm doing lots of walking whilst out in the sunshine today, I switched my moisturiser for sun screen in factor 25. Because I have light skin I ideally need to use factor 50. I shall pick up factor 50 whilst I'm on my travels today! I'm wearing a scrappy top and skirt (eek! legs are out) so I've made sure that I've covered all exposed areas in sun cream to make sure I protect my skin and prevent it from burning or becoming sensitive.
Speak soon,
Lots of love,


Clo : -))




Hello I'm Clo come say hello …

YouTube Channel http://www.youtube.com/user/HelloImClo
Twitter http://www.twitter.com/chloetomalin
Blog http://helloimclo.blogspot.co.uk/
Facebook http://www.facebook.com/helloimclo
Tumblr http://chloetomalin.tumblr.com/
Instagram: http://instagram.com/chloetomalin

Follow me on BlogLovin' http://www.bloglovin.com/helloimclo



Please feel free to leave your blog links and product reviews below, this is a community!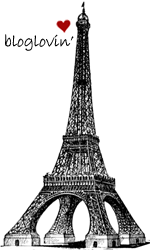 Labels: bare minerals, blackheads, brushes, daily make up, lipliner, make up, make up blogger, mascara, mua, red lip, red lipstick, red make up, sensitive skin, skin, skin changes, skincare, teen skincare, the skin project