So! What's on my face today?
Foundation
Avon Mineral Powder, Ivory, £9
Bronzer
Collection Bronze Glow Shimmering, Light, £4
Eyebrows
Number 7 Eyebrow Pencil, Brown, £9
Eyeliner
NYX White Eyeliner, White/ Ivory 01, £4
Clear Mascara
Collection Clear Mascara, Clear £4
Mascara
Collection No Clumps Mascara, Black, £4
Lipliner
The Natural Collection, Almond, £2
Lipstick
Mac Retro Mac Lipstick, All Fired Up, £15
For a powder foundation I tend to opt for my
Duo Fibre Real Techniques brushes
as they give an even wash of colour to my face without it looking too heavy instantly, they give me the option of building up on colour without having to be concerned about clumpyness or colour patches.
The contour brush is simply perfect for adding a slight contour and definition to the face to provide a lovely, light summer glow - How radiant!
I Woke Up Like This...
My skin is almost back to normal! I expect the redness on my nose (which is healing) to subside in about 3 days time! Glad it's all over (Hehe, clumsy Clo!)
And That Was The Skin Project Day Sixteen!
Speak soon,
Lots of love,


Clo : -))




Hello I'm Clo come say hello …

YouTube Channel http://www.youtube.com/user/HelloImClo
Twitter http://www.twitter.com/chloetomalin
Blog http://helloimclo.blogspot.co.uk/
Facebook http://www.facebook.com/helloimclo
Tumblr http://chloetomalin.tumblr.com/
Instagram: http://instagram.com/chloetomalin

Follow me on BlogLovin' http://www.bloglovin.com/helloimclo



Please feel free to leave your blog links and product reviews below, this is a community!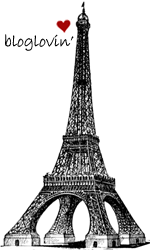 Labels: avon, bare minerals, bronzer, brushes, daily make up, duo fibre brush, make up, make up blogger, mineral make up, real techniques brush, skin, skincare, teen skincare, the skin project