The Skin Project Day Ten : Hello I'm Clo
This is what you see...
Today I was trying out a new sheer pink lipstick! I love it! It's one of those colours that you can wear really sheerly or add more to make it more pigmenty. This lipstick also looks super glossy which I like!
Overall, a very summery look paired with a cute flowery dress and sandals.
So! What's on my face today?
Foundation
Mac Matchmaster Foundation, Shade 1:0 £27
Bronzer
Bourjois Delices De Poudre, Shade 51 £8

Eyebrows
Collection Work the Colour Eyebrow Kit £5

Eyeshadow
Base Colour: The Natural Collection, Shade Willow £2

Hightlighter Colour: The Natural Collection, Shade Sea Shell £2

Mascara
Number 7 Extra Length Waterproof Mascara £15

LipLiner
Avon Colour Trend lipstick crayon, shade Think Fast Pink £3

Lipstick
The Body Shop Colour Crush Shine Lipstick, Shade 14 Magenta De Rouge £10

Lip Balm
The Body Shop Blueberry Balm £3
I Woke Up Like This...
And That Was The Skin Project Day Ten!
Speak soon,
Lots of love,


Clo : -))




Hello I'm Clo come say hello …

YouTube Channel http://www.youtube.com/user/HelloImClo
Twitter http://www.twitter.com/chloetomalin
Blog http://helloimclo.blogspot.co.uk/
Facebook http://www.facebook.com/helloimclo
Tumblr http://chloetomalin.tumblr.com/
Instagram: http://instagram.com/chloetomalin

Follow me on BlogLovin' http://www.bloglovin.com/helloimclo



Please feel free to leave your blog links and product reviews below, this is a community!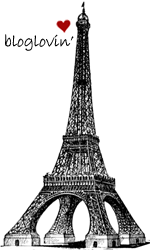 Labels: blackheads, bronzer, brushes, daily make up, glossy pink lipstick, lip balm, make up, make up blogger, pink lipstick, sensitive skin, skin, skin changes, skincare, summer make up, teen skincare, the skin project