The Skin Project Day Thirteen : Hello I'm Clo
So! What's on my face today?
Today on my face I have very minimal product as my skin is, you guessed it - Sore still!
Eyebrows
Number 7 Brow Pencil, Brown £9
Eyeliner
NYX Black / Brown Liner £4
Clear Mascara
Collection Clear Mascara £4

Mascara
Avon Super Shock Mascara, Black £9
Lipstick
MUA Make Up Academy Sheer Collection, Pink shade 6 £1
I Woke Up Like This...


My brows look great and have settled down quickly. (I'm doing a threading brow post tomorrow!) My eyes look brighter than ever, however I feel my skin looks worse than it did
yesterday
and
the day before that!
It's red, blotchy and kinda 'Meh'
not feeling too get up and go about my current skin look. I have learnt!
And That Was The Skin Project Day Thirteen!
Speak soon,
Lots of love,


Clo : -))




Hello I'm Clo come say hello …

YouTube Channel http://www.youtube.com/user/HelloImClo
Twitter http://www.twitter.com/chloetomalin
Blog http://helloimclo.blogspot.co.uk/
Facebook http://www.facebook.com/helloimclo
Tumblr http://chloetomalin.tumblr.com/
Instagram: http://instagram.com/chloetomalin

Follow me on BlogLovin' http://www.bloglovin.com/helloimclo



Please feel free to leave your blog links and product reviews below, this is a community!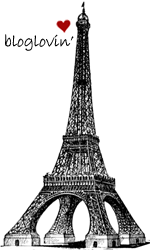 Labels: blackheads, brushes, daily make up, make up, make up blogger, sensitive skin, skin, skin changes, skincare, teen skincare, the skin project