The Skin Project Day Three : Hello I'm Clo
This is what you see...
Today was officially my 'Day Off', however I spent the day running errands for work and looking after my Nan. I went out for lunch, so I wanted to look acceptable and so used make up to extenuate my natural looks as I didn't fancy putting lots of make up on and wanted an almost 'Make Up Free' day in order to let me skin do its thing for the day.
So! What's on my face today?
Make Up
Highlighter
Make Up Academy Undress Your Skin Shimmer Highlighter £4
Clear Mascara
Miss Sporty Just Clear Mascara £4
Mascara
The Body Shop Big & Curvy Mascara £12
Lipgloss
The Natural Collection Pink Velvet £2
Blusher Brush
Grimmas 6 Brush £12
I used the highlighter on my cheekbones, brow bones and cupids bow. I then used the clear mascara as a brow gel.
I Woke Up Like This...


The dark marks on my face are acne and spot fade marks. (See cheeks) My face often takes about three months colour wise to recover from a spot of blemish!
Today was the first full day using my new facewash. I'm using the Body Shop's Hemp face wash. I'm going to write a full review on it soon, as It's great for skin during the summer months when your skin it prone to change. It's not great if you don't like the smell of hemp but if you're pro green it's great!
I'm starting to get concerned at the amount of
blackheads
that are forming. Must book that
microdermabrasion
appointment! Will have to
conceal
those bad boys for the time being. I'm going on the look out tomorrow for a DIY at home microdermabrasion treatment /
mask or scrub!
And That Was The Skin Project Day Three!
Speak soon,
Lots of love,


Clo : -))




Hello I'm Clo come say hello …

YouTube Channel http://www.youtube.com/user/HelloImClo
Twitter http://www.twitter.com/chloetomalin
Blog http://helloimclo.blogspot.co.uk/
Facebook http://www.facebook.com/helloimclo
Tumblr http://chloetomalin.tumblr.com/
Instagram: http://instagram.com/chloetomalin

Follow me on BlogLovin' http://www.bloglovin.com/helloimclo



Please feel free to leave your blog links and product reviews below, this is a community!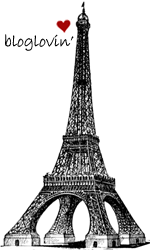 Labels: blackheads, clear mascara, daily make up, hemp, hemp facewash, highlighter, lipgloss, make up, make up blogger, make up brush, mascara, sensitive skin, skin, skin changes, skincare, teen skincare, the skin project