So! What's on my face today?
Today I have minimal make up on as my skin is still very sore. Bummer! I've lined my upper lash rim and added a splash of mascara to add eye brightness. I've then used my new
The Body Shop Sheer Red lipstick in 15
to finish the look. I haven't filled in my brows because I'm off to get them done today!
You may have noticed my face is a little shiny... Well I had to slap on some serious moisture in order to calm my skin down and Aloe lotion really glows in the bright natural light! - Why do I do these things to myself?
I Woke Up Like This...

Looking... Happy NOT! Skin is a little uneven as the exfoliator has bought all the bad stuff to the top! Red patches and fade marks are dotted here and there. I'm going out in the sun so hopefully the vitamins will aid my skins healing!
And That Was The Skin Project Day Twelve!
Speak soon,
Lots of love,


Clo : -))




Hello I'm Clo come say hello …

YouTube Channel http://www.youtube.com/user/HelloImClo
Twitter http://www.twitter.com/chloetomalin
Blog http://helloimclo.blogspot.co.uk/
Facebook http://www.facebook.com/helloimclo
Tumblr http://chloetomalin.tumblr.com/
Instagram: http://instagram.com/chloetomalin

Follow me on BlogLovin' http://www.bloglovin.com/helloimclo



Please feel free to leave your blog links and product reviews below, this is a community!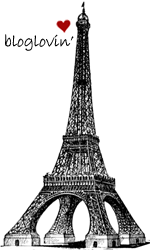 Labels: blackheads, breakout, daily make up, dark marks, eyebrows, fade marks, make up, make up blogger, redness, scars, sensitive skin, skin, skin changes, skincare, teen skincare, the body shop lipstick, the skin project