Today I'm at work, so minimal make up is required as I don't have many meetings and will be staring at a screen all day and my Mac Book is not going to appreciate my make up! I'm going for minimal, smart work appropriate make up with a pop of colour provided by lipstick!
So! What's on my face today?
Concealer
Maybelline Dream Touch Lumi Concealer.
Foundation
MAC Matchmaster in 1:0 with SPF 15
Bronzer
Bourjois Delice de Poudre, chocolate in shade 51
Eyebrows
Collection Work The Colour Brow Kit using the shades brown and light mixed together.
Blusher
The Natural Collection blusher in Peach Melba
Mascara
Avon Super Shock Black Mascara.
Lipstick
Mac Heroine, a matte, vibrant purple shade lipstick.
Make Up Brushes used:
Real techniques buffer brush.
Real Techniques duo fibre contouring brush.
Seventeen blusher brush .
The Body Shop angled shaper brush.
The Body Shop lash and brow comb.
I Woke Up Like This...
This morning, I decided that I wasn't going to use my facial scrub. I rationalised that my scrub I spoke about yesterday, was in fact fine. I'm simply using too much of it, scrubbing my face twice a day is taking out natural oils in my skin and my skin is panicing and over compensating, by creating excess oil. Hence why my skin is appearing oily.
I'm going to switch to just my cleanse, tone, moisturise routine in the morning and a facial wash at night time and scrub once a week only. That way i'm not using too many chemicals on my skin at once.
I woke up with very
dark eyes
due to fall out from yesterdays
waterproof mascara
. I also had
smudged left over lipstick
all around my mouth -
Very attractive! It's a good job I woke up alone!
I've noticed my
eyebrows are growing back rather quickly
, I had them threaded two weeks ago and they're already looking a bit too hairy for my personal liking!
The oiliness is still around my nose so I'll wait and see if it changes now I'm switching products and stopping scrubbing.
And That Was The Skin Project Day Two!
Speak soon,
Lots of love,


Clo : -))




Hello I'm Clo come say hello …

YouTube Channel http://www.youtube.com/user/HelloImClo
Twitter http://www.twitter.com/chloetomalin
Blog http://helloimclo.blogspot.co.uk/
Facebook http://www.facebook.com/helloimclo
Tumblr http://chloetomalin.tumblr.com/
Instagram: http://instagram.com/chloetomalin

Follow me on BlogLovin' http://www.bloglovin.com/helloimclo



Please feel free to leave your blog links and product reviews below, this is a community!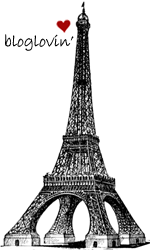 Labels: avon, blusher, bourjois, bronzer, cleanse, Concealer, eyebrow powder, Foundation, lipstick, mac, mac heroine, mac lipstick, make up, mascara, maybelline, real techniques, skin, skincare, the skin project, tone