Tourists For The Day, Upton On Severn: Hello I'm Clo

Hello I'm Clo!

I was a tourist for the day a few weeks ago in Upton On Severn. I really enjoyed my day out with my mum. This is what we saw on our day!


See you soon,
Lots of love,


Clo : -))




Hello I'm Clo come say hello …

YouTube Channel http://www.youtube.com/user/HelloImClo
Twitter http://www.twitter.com/chloetomalin
Blog http://helloimclo.blogspot.co.uk/
Facebook http://www.facebook.com/helloimclo
Tumblr http://chloetomalin.tumblr.com/
Instagram: http://instagram.com/chloetomalin

Follow me on BlogLovin' http://www.bloglovin.com/helloimclo



Please feel free to leave your blog links and product reviews below, this is a community!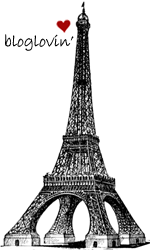 Labels: boats, flowers, hello im clo, holiday, lifestyle, lifestyle blogger, selfie, stay cation, sunshine, tourist, tourist for the day, upton on severn, visiting