Bourjois Delice De Poudre Review : Hello I'm Clo
Hello I'm Clo!

As a firm make up lovers favorite, the Bourjois Delice De Poudre is nothing new. I appear to be very late to the bronzing party! I only picked this bronzer up from the drugstore, for the fist time the other day.









The Bourjois Delice De Poudre is known for it's great pigment, wear ability and longevity. My friend Laura has had hers for two years and it still hasn't run out! She bronzes every single day and can't wear the powder down. The bronzer is only £8, so it's great value for money and super value if you're a daily bronzer type of girl!








With the Bourjois Delice De Poudre you really do get what it says on the tin and Bourjois have wasted no time, effort or money making add-ons such as brushes or sponges, that people never have any intention of using. For £8 you get the powder and that's a fair deal all around. No extras necessary.










The packaging is compact and designed in such a way that the powder is less likely to crack and fall all over the place. You open the front, just like a book to get to the powder. This door ( which is magnetic) also keeps it nice and clean and away from all your other make up bits and pieces. The size of the packaging is ideal for popping into your daily make up bag or for use whilst traveling.

The chocolately infused bronzing powder is lush! It's yummy, whenever you open the door to the bronzer you get a waft of chocolate which is lovely, not sickly or false like other make up scents. It's a fresh and inviting scent. I've smelt this product so much, I can't count how many times I've ended up with a bronzed nose!






Shade wise, this Boujois bronzing powder is available in two colours. Build up the colour to suit your complexion. Create a bronzed look or use as a contour powder. The pigment also has gold flecks in it in order to add light to the face, without the glimmer or shine.

I'm surprised I haven't bought this bronzer sooner! I can see this being a daily make up staple. There's something really likable about this product. Perhaps it's the scent, perhaps it's the packaging. It feels very luxurious, even for a drug store product. Perhaps it feels like this because it's the make up ideal I've been looking for!? I'll keep you all posted with how I get on with it!

Be sure to let me know how you guys have got on with it and what you recommend from Boujois in the comments below!


Speak soon,
Lots of love,


Clo : -))

Hello I'm Clo come say hello …

YouTube Channel http://www.youtube.com/user/HelloImClo
Twitter http://www.twitter.com/chloetomalin
Blog http://helloimclo.blogspot.co.uk/
Facebook http://www.facebook.com/helloimclo
Tumblr http://chloetomalin.tumblr.com/
Instagram: http://instagram.com/chloetomalin

Follow me on BlogLovin' http://www.bloglovin.com/helloimclo



Please feel free to leave your blog links and product reviews below, this is a community!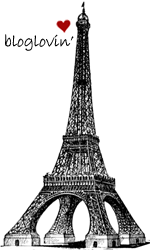 Labels: beauty blog, boujois bronzer, Bourjois Delice De Poudre, Bourjois Delice De Poudre Review, chocolate bronzer, cult bronzer, gold bronzer, hello im clo, make up blog, powder pronzer, scented bronzer