July Glossy Box Review : Hello I'm Clo


Hello I'm Clo!
As some of you may have already seen, I've reviewed the July Glossy box offerings on my Youtube channel.








What's in the Stars and Stripes July Glossy Box?
Carmex £2.69
Broadway Nails £7.99
Pur Minerals Dirty Girl Mudd Masque £18
Bella Pierre Cosmetics Mineral Lipstick £20
Absolute New York Perfecting Eyeshadow Primer $4.99
Speak soon,
Lots of love,


Clo : -))




Hello I'm Clo come say hello …

YouTube Channel http://www.youtube.com/user/HelloImClo
Twitter http://www.twitter.com/chloetomalin
Blog http://helloimclo.blogspot.co.uk/
Facebook http://www.facebook.com/helloimclo
Tumblr http://chloetomalin.tumblr.com/
Instagram: http://instagram.com/chloetomalin

Follow me on BlogLovin' http://www.bloglovin.com/helloimclo



Please feel free to leave your blog links and product reviews below, this is a community!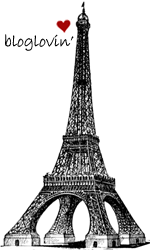 Labels: Absolute New York primer, Bella Pierre lipstick, Broadway Nails, Carmex, Glossy Box, glossy box review, july glossy box review, lipstick, primer, Pur Minerals Dirty Girl Mudd Masque