The Craft Lou Teasdale Book Review : Hello I'm Clo
Hello I'm Clo!
This book is very different from the 'girl next door' book I reviewed last time. (Lauren Conrad, Style) this book is not for the fashion faint hearted!
Lou Teasdale is mostly known for being stylist and all round confidant to the British boy band and international sensation that is one direction.
The book 'The Craft' first caught my eye in the Birmingham Urban Outfitters store, I then later that day went online to amazon to find it pretty much half the rrp price. I picked it up for £6 with prime next day delivery. I was very happy with my little bargain.
The book is clearly a visual representation of the world of Lou and you can tell from the onset that the book is going to be urban streetwear chic, featuring lots of whacky bits and bobs. I just didn't expect it to be so alternative! Although it does state that there are 25 alternative looks, I was expecting something a little more demure especially considering Lou's young female fanbase.
Realistically this book only applies to a minority of people, I'd limit the looks mentioned and discussed within the book, location wise to certain areas of London ( Think brick lane, hackney, Camden, Soho.) it's for the outlandish, the bold and the attention seekers, not for someone looking for make up tips in order to pop down the shops with some palls, this is all out OUT THERE book. The book is for a small minority and the wider demographic are the people who want to be in the minority, just lack the confidence and commitment to make such bold statements.
I liked the introduction to new indie brands such as eyelash company shimmer twins. I always love a new indie brand alert! I also enjoyed mini Q&As from industry experts on tanning (Jules Heptonstall ) and nails (Ama Quashie) which accompanied the book well and had 'Basic' transferable advice, but I can't help but feel that some of the products mentioned were to heavily sponsored. Fudge hair products and bumble and bumble were mentioned a little too often (about 10 times.) I need diversity and so does any other teenage girl out there. Give us options.
The topics of beauty, hair and make up directly discussed outlandish, alternative styles with no discussion of the basics. I feel the book failed to address that you can look good without bucket loads of make up on and without dying your hair an array of rainbow colours. With so many one direction fans following her every move (1M Twitter Followers) and ultimately the book ,I feel like the fact of body confidence and being different without being visually over the top, or getting tattooed should have been mentioned.
It's a fun book for your coffee table to simply flick through or for light reading, however if you're looking for serious industry tips, this book probably isn't for you. The book isn't written for pros, it's written to be fun and down with the kids. There is a little section about assisting in the industry, which raises the point of working hard which is of course completely valid
but all the same I feel there should have been more focus on her career and how she got to where she is despite the whole one direction association.
The book took about an hour an hour and a half if you count my coffee making time! It's 100 pages long yet is visual heavy. If you removed the words from the pictures you'd have a blog post not a book. It's not worth the RRP. Sounds and reads harshly but I have to be honest.
Don't get me wrong, fair play Lou for doing a book. It just didn't feature as much written personality within it. The visuals are great, I'd have just liked a little more word wise. I need to be fed more information. I'll be using this book as a visual reference tool anytime I'm going for a super 'alternative' look when styling a shoot. Otherwise I think it will, for the time being, sit pretty on my book shelf.
I'd love to know what you guys think -
Am I being to make up professional about this? Let me know your thoughts on the book below!


Speak soon,
Lots of love,


Clo : -))




Hello I'm Clo come say hello …

YouTube Channel http://www.youtube.com/user/HelloImClo
Twitter http://www.twitter.com/chloetomalin
Blog http://helloimclo.blogspot.co.uk/
Facebook http://www.facebook.com/helloimclo
Tumblr http://chloetomalin.tumblr.com/
Instagram: http://instagram.com/chloetomalin

Follow me on BlogLovin' http://www.bloglovin.com/helloimclo



Please feel free to leave your blog links and product reviews below, this is a community!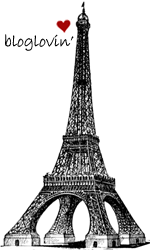 Labels: alternative make up, Ama Quashie, Jules Heptonstall, Lou Teasdale, Lou Teasdale the craft, Lou Teasdale the craft review, teen, the craft, the craft book review, the craft review