So! What's on my face today?
Foundation
Avon mineral powder, Ivory, £9
Eyebrows
Collection work the colour eyebrow kit, £5
Mascara
Collection volumising mascara, black, £4
Lipstick
MUA Make Up Academy, Matte faun fancy, £1
I Woke Up Like This...

Looking a little grey!
And That Was The Skin Project Day Nineteen!
Speak soon,
Lots of love,


Clo : -))




Hello I'm Clo come say hello …

YouTube Channel http://www.youtube.com/user/HelloImClo
Twitter http://www.twitter.com/chloetomalin
Blog http://helloimclo.blogspot.co.uk/
Facebook http://www.facebook.com/helloimclo
Tumblr http://chloetomalin.tumblr.com/
Instagram: http://instagram.com/chloetomalin

Follow me on BlogLovin' http://www.bloglovin.com/helloimclo



Please feel free to leave your blog links and product reviews below, this is a community!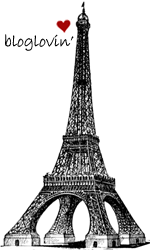 Labels: bare minerals, blackheads, brushes, collection cosmetics, daily make up, eyebrow powder, make up, make up blogger, mascara, mineral powder, nude lipstick, skin, skin changes, skincare, the skin project