So! What's on my face today?
I have quite a lot on today! I wanted to combine and mix and match products to see what I could come up with! I've done an eye make up today as I'm going straight from work to a friends to eat, then on for drinks with friends later on.
Primer
17 Photo flawless photo primer, £7
Concealer
Collection lasting perfection, light, £5
Brightening Concealer
Maybelline Touch Lumi concealer, light 01, £8
Foundation
Mac Matchmaster foundation, 0:1, £27
Bronzer
Bourjois Delice de poudre bronzer, 51, £8
Blusher
Number 7 Blusher, cool pink, £8
Eyebrows
Collection work the colour brow kit, £5
Eyeliner
NYX wonder pencil £5
NYX eyeliner, black/brown £4
Eyeshadow
Base The Natural Collection Willow, £2
Second colour The Natural Collection Seashell, £2
Mascara
Number 7 Extreme Length Waterproof mascara, £9
Lipstick
The sheer body shop lipstick in pink number 14, £10
Highlighter
MUA Make Up Academy highlighter £3
I Woke Up Like This...


My skin appears really patchy in the photos above, the heat kept playing up and my skin kept getting all flustered! I think these photos prove that you always look better if you smile!
And That Was The Skin Project Day Twenty
!
Speak soon,
Lots of love,


Clo : -))




Hello I'm Clo come say hello …

YouTube Channel http://www.youtube.com/user/HelloImClo
Twitter http://www.twitter.com/chloetomalin
Blog http://helloimclo.blogspot.co.uk/
Facebook http://www.facebook.com/helloimclo
Tumblr http://chloetomalin.tumblr.com/
Instagram: http://instagram.com/chloetomalin

Follow me on BlogLovin' http://www.bloglovin.com/helloimclo



Please feel free to leave your blog links and product reviews below, this is a community!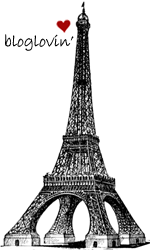 Labels: blackheads, brushes, daily make up, make up, make up blogger, NYX wonder pencil, sensitive skin, skin, skin changes, skincare, teen skincare, the body shop lipstick, the skin project