Bursting at the Seams
Currently in a conundrum. Am I taking too much to University?
I've been beyond prepared, as I discussed in my
previous Uni post
but when I look at all the bags, boxes and suitcases I do worry A) How we're getting it into the car and B) If I'm taking triple what everyone else is and I'm going to look like Elle Woods rocking up to Harvard, Legally Blonde circa 2000 and ultimately looking like a dick 'ed.
I've got everything I need, everything I want and I simply couldn't take less, I just couldn't. I'm prepared for every eventuality, except skiing which honestly, isn't on my current radar.
I am yet to discover what's in my halls room (I hope everything fits!) I know I've got a double bed (YAY YAY!) but that's it. Luckily I decided to be sensible and use under bed storage boxes to cart some of my stuf to uni in, which will fit under the bed nicely and instantly create more space and room to move, organise and add my own personal touch.
But my ultimate question is what is acceptable to take to uni as a first timer? I've got everything on the online check lists and more baking gear than Lakeland. Am I worrying too much about this?

If I can't get all my things in the car tomorrow I fear I may just cry. IT WILL ALL FIT. Despite my suitcase bursting at the seams.
I'll keep you posted.
Speak soon,
Lots of love,


Clo : -))




Hello I'm Clo come say hello …

YouTube Channel http://www.youtube.com/user/HelloImClo
Twitter http://www.twitter.com/chloetomalin
Blog http://helloimclo.blogspot.co.uk/
Facebook http://www.facebook.com/helloimclo
Tumblr http://chloetomalin.tumblr.com/
Instagram: http://instagram.com/chloetomalin

Follow me on BlogLovin' http://www.bloglovin.com/helloimclo



Please feel free to leave your blog links and product reviews below, this is a community!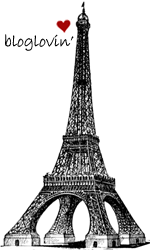 Labels: freshers, halls, moving, packing, uni, uni packing, University, what to take to uni