Cutting Up The Credit Card
Recently I've been finding buying bits and bobs here and there all too easy. I'm talking about that lipstick you have to 'have'. The travel minis that you crave due to the kitsch packaging and cute little pots, despite the fact you have the full size project at home, not to mention the abundance of mac sample pots you possess that you can decant into.
I don't have a typical job. I don't have a set routine and traveling so much exposes me to new places and ultimately new products. For the past couple of months I've been picking bits and bobs up without thinking about the true cost because I'm adding it to my monthly credit card bill. Boy-oh-boy, when that bill arrives you know it! It bangs and thuds onto your doormat when it falls out of the letterbox. My last statement was pages and page of little 'bits and bobs' here and there that simply weren't essentials. I've been adding to my beauty collection excessively and I don't think there is any actual, rational need for it. I've actually been pretty gready. No amount of blogging will justify it either.
So with this in mind, I'm cutting up my credit card and leaving my cards at home. When I'm out and about now I'm refraining from buying anything other than essentials. There will be no more whimsical buying, spending or collecting.
I guess in a way I'm fortunate that I can see that perhaps I've gone a little hot headed and gone overboard. Thank goodness i can realise that and rectify it.
So I've paid my bill off in full and I shan't be laying a finger on my credit card other than to chop it up with a pair of scissors. I'm forever promoting bargains and sensible shopping and although I am the queen of all bargains, I don't necessarily need to purchase them all! I'm planning ahead with my shopping now, stopping spontaneity and starting saving again for a rainy make up essential day!
Speak soon,
Lots of love,


Clo : -))




Hello I'm Clo come say hello …

YouTube Channel http://www.youtube.com/user/HelloImClo
Twitter http://www.twitter.com/chloetomalin
Blog http://helloimclo.blogspot.co.uk/
Facebook http://www.facebook.com/helloimclo
Tumblr http://chloetomalin.tumblr.com/
Instagram: http://instagram.com/chloetomalin

Follow me on BlogLovin' http://www.bloglovin.com/helloimclo



Please feel free to leave your blog links and product reviews below, this is a community!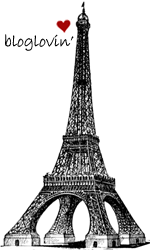 Labels: beauty, credit card, fashion, make up, money, saving, uni