Embarking on a New Adventure
Sitting, legs crossed on my fresh new bed sheets. Listening to Maroon 5 in the Live Lounge with Fearne Cotton. Maroon 5 are reminising on their career and their music, the timing is amps as i too am in a stage of reminising. I grew up on Maroon 5 music and now I too am preparing for the next stage of life, Maroon 5 are on album 5, appropriately titled 'V.' I am preparing to move to University this weekend and start the next chapter of my education.
Empty hangers.
In my bedroom, now sparse, not quite bare. I feel as if i'm now all grown up. I'm totally prepared for university, if not a little too over-prepared. I have everything for every occasion, except for jumpers. I have 2 jumpers which will simply not do. Yesterday I bought £44 worth of goods in Poundland (
Who knew that was possible!?
) I bought their entire baking section (I'm not even joking) to recreate the smell of home and happiness in my new flat. I am also desperate to learn how to cook properly and since visiting America, I have a new obsession with veg, as that is never seen on American plates!
Baking sundries and the big book of baking.
Whilst chatting with my mum yesterday I explained that with the move and having no choice but feed and look after myself 24/7 obviously but often overlooked. I feel that I'm gaining a whole new independence. I have always been independent, since the age of about 12 however I'm excited though to carve my own way of living.
Packing up projects.
Just some thoughts.
Speak soon,
Lots of love,
Clo : -))




Hello I'm Clo come say hello …

YouTube Channel http://www.youtube.com/user/HelloImClo
Twitter http://www.twitter.com/chloetomalin
Blog http://helloimclo.blogspot.co.uk/
Facebook http://www.facebook.com/helloimclo
Tumblr http://chloetomalin.tumblr.com/
Instagram: http://instagram.com/chloetomalin

Follow me on BlogLovin' http://www.bloglovin.com/helloimclo



Please feel free to leave your blog links and product reviews below, this is a community!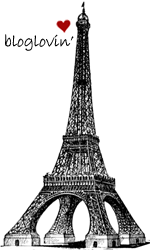 Labels: adventure, baking, clo tomalin, education, frames, freshers, hello im clo, holiday, live lounge, maroon 5, packing, preparing for university, uni, uni flat, University