Fashion St London
Before flying off to America, I visited Istituto Marangoni in London. Istituto Marangoni is on Fashion Street (How apt for a fashion university.) Fashion St is the epitome of culture, art, design and creativity. It's like real life pinterst. Everywhere you look there are doodles, ads and accents each individually added by artists and creatives alike to leave their own mark on London.
If you're seeking inspiration Fashion St is the place to go. The whole area is buzzing with interesting places and equally, if not more interesting people.
Speak soon,
Lots of love,


Clo : -))




Hello I'm Clo come say hello …

YouTube Channel http://www.youtube.com/user/HelloImClo
Twitter http://www.twitter.com/chloetomalin
Blog http://helloimclo.blogspot.co.uk/
Facebook http://www.facebook.com/helloimclo
Tumblr http://chloetomalin.tumblr.com/
Instagram: http://instagram.com/chloetomalin

Follow me on BlogLovin' http://www.bloglovin.com/helloimclo



Please feel free to leave your blog links and product reviews below, this is a community!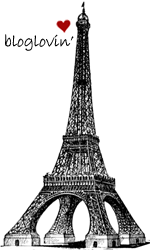 Labels: fashion, fashion street, fashion street london, graffiti, Istituto Marangoni, lfw, lifestyle, london, london fashion, style, urban