Food Diary Of A Uni Student - Day 1
In a bid to keep my parents well in-formed and allow myself to budget better I'm starting an online food diary. Very teenage girl counting calories,
but I need to keep track of what I'm eating and what I'm cooking!
So here it is! Day 1.
Breakfast
1 Banana.
1 Soya dark chocolate yogurt.
Lunch
Home made cottage pie ( Mince, onions, mushrooms, gravy with a sweet potato mash topping with mixed herbs) with mixed vegetables sweetcorn, peas, carrots, broccoli and cauliflower.
Dinner
1 Egg on 2 toasted, buttered crumpets.
1 Banana.
Speak soon,
Lots of love,


Clo : -))




Hello I'm Clo come say hello …

YouTube Channel http://www.youtube.com/user/HelloImClo
Twitter http://www.twitter.com/chloetomalin
Blog http://helloimclo.blogspot.co.uk/
Facebook http://www.facebook.com/helloimclo
Tumblr http://chloetomalin.tumblr.com/
Instagram: http://instagram.com/chloetomalin

Follow me on BlogLovin' http://www.bloglovin.com/helloimclo



Please feel free to leave your blog links and product reviews below, this is a community!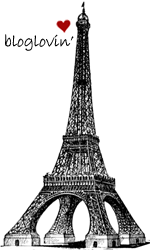 Labels: breakfast, dinner, food diary, food diary of a Uni student, healthy Uni food ideas, lunch, tea, Uni food, Uni food diary, Uni food ideas