Food Diary Of A Uni Student - Day 2
Wednesday
Breakfast
Iced soya coffee.
Fresh filter coffee.
Cheese omelet with 3 sausages and herbed vegetable accompaniment with baked beans.
(How posh!) Vegetables include tomatoes, onions, mushrooms and courgette.


The beans were used up to create fridge space, when I got them out of the fridge they were frozen solid! I popped the tin in a pan of boiling water to defrost and cook.
Lunch

Dinner
For dinner I used up the breakfast leftovers (Leftovers of leftovers) added some tomato passata, more courgettes and mushrooms. I used some mixed herbs and Italian herbs and finally added fresh mozzarella and served on a bed of pasta.



Baking
Tonight I baked banana bread for the very first time. Using some old bananas and some cinnamon this sweet bread will be great for breakfast as well as a snack.
Speak soon,
Lots of love,


Clo : -))




Hello I'm Clo come say hello …

YouTube Channel http://www.youtube.com/user/HelloImClo
Twitter http://www.twitter.com/chloetomalin
Blog http://helloimclo.blogspot.co.uk/
Facebook http://www.facebook.com/helloimclo
Tumblr http://chloetomalin.tumblr.com/
Instagram: http://instagram.com/chloetomalin

Follow me on BlogLovin' http://www.bloglovin.com/helloimclo



Please feel free to leave your blog links and product reviews below, this is a community!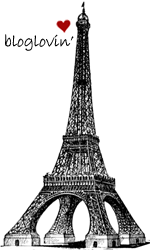 Labels: breakfast, dinner, food, food diary, mozzarella, omlet, pasta, pasta recipes, Uni food, Uni food diary, using leftovers