How To Survive Freshers Flu
10 ways to concour freshers flu
I've been there, done it and know exactly how you feel so I thought I'd dish out some of my top tips to survive the dreaded freshers flu.
1. Be prepared
Getting Ill happens to the best of us, so be prepared for it and stock up on paracetamol, throat sweets and lemsip. Prevention is better than cure! There's nothing worse than feeling rough and having nothing to null the pain!
2. Listen to your body
If you're hot, take your jumper off. If you're cold, put a jumper on. Listen to your body and respond. Being ill is the time to relax!
3. Keep hydrated
Drink, drink, drink. Keep hydrated by drinking lots of fluids and hot lemsips or honey and lemon to sooth and shift your mucus or sore throat. Make sure you drink out of a different glass each time, otherwise you're putting the germs back into your body.
4. Take tablets
I'm not a tablet lover but when I feel bad, I take something to stop the pain and aid my recovery. You can't just wallow in self pitty, you need to get better - There are parties to attend!
5. Get up and out
The last thing you want to do when you've got the flu is move, let alone go outside but it's perhaps one of the best things you can do. Getting fresh air helps you breathe and relax. If you're too ill to go outdside, open your window wide to allow fresh air in and get ride of that musky, flu smell! That is not going to help your recovery.
6. Treat yourself
Get in the bath, or the shower if you don't have a bath. I popped to lush when I felt a flu coming on to get something that would soothe me and make me comfortable and relaxed. The steam from the bath opens your pores and your sinus.
7. Continue your routine
When I get sick, my skin really suffers and often becomes dry and sore. I keep up my daily skin routine of cleanse, tone and moisturiser, I also add in extra eye cream and lip balm to make sure my skin retains its moisture. Having the eye cream on, reduces puffiness and helps me look more 'Normal' in the recovery days after the flu. If I feel really, really bad I pop on a moister rich face mask and sleep in it to really get my skin back to normal which, ultimately makes me feel better.
8. Put your hair back
There's nothing worse than having your hair in your face at the best of times, let alone when you're sweaty and full of flu. Putting your hair back in a pony tail or swiping it off your face and up with a hair band makes you feel better and much more comfortable.
9. Eat!
I know it's hard when you're not hungry, but eat something as it will keep your strength up and help you recover. If you can eat something healthy like veg and not processed food then that's all the better.
10 . Take It easy
When you've just had the flu, take a few extra days to chill and fully recover. Don't push yourself too much as you'll just ultimately burn out and be back in bed ill again!
So there we have it! My top ten tips for surviving 'Freshers.' Get well soon and enjoy Uni! I know I will :)
Speak soon,
Lots of love,
Clo : -))




Hello I'm Clo come say hello …

YouTube Channel http://www.youtube.com/user/HelloImClo
Twitter http://www.twitter.com/chloetomalin
Blog http://helloimclo.blogspot.co.uk/
Facebook http://www.facebook.com/helloimclo
Tumblr http://chloetomalin.tumblr.com/
Instagram: http://instagram.com/chloetomalin

Follow me on BlogLovin' http://www.bloglovin.com/helloimclo



Please feel free to leave your blog links and product reviews below, this is a community!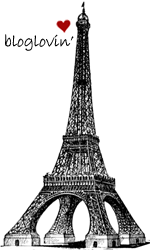 Labels: flu tips, freshers, freshers flu, freshers flu tips, how to survive freshers, uni, University