Lunch In Covent Garden
After my first night at University myself and a few of my flat mates decided to go and explore. Before heading to London Fashion week we stopped in Covent Garden for a quick bite. I unfortunately couldn't eat anything on the menu due to allergies, but I can highly recommend their Americano. The black coffee is on bean (Excuse the pun,) great for gearing you up for the day ahead.




The name of the Cafe escapes me. It's the one by the Royal Ballet entrance, you can't miss it. As it's an outside cafe, make the most of it before the British weather changes!




Speak soon,
Lots of love,


Clo : -))




Hello I'm Clo come say hello …

YouTube Channel http://www.youtube.com/user/HelloImClo
Twitter http://www.twitter.com/chloetomalin
Blog http://helloimclo.blogspot.co.uk/
Facebook http://www.facebook.com/helloimclo
Tumblr http://chloetomalin.tumblr.com/
Instagram: http://instagram.com/chloetomalin

Follow me on BlogLovin' http://www.bloglovin.com/helloimclo



Please feel free to leave your blog links and product reviews below, this is a community!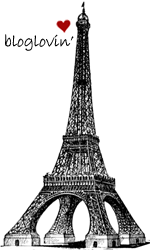 Labels: burger, coffee, covent garden, fashion, lfw, london, london fashion, lunch, shopping, University