Maybelline Dream Touch Lumi Concealer Pen : Hello I'm Clo
As good as the YSL touche eclat?
Hello I'm Clo!
After hearing so many great things about the Maybelline Touch / Dream Lumi Concealer I thought it was about time I tried it out for myself. It's been likened to and 'Duped' for the Yves Saint Laurent YSL Touche Eclat. Bloggers rejoiced when the touch lumi was released it's a more affordable conceal and highlight duo in a handy carry - around pen. In the UK the pen is bought as a pen, alone else where it arrives on card with written how to use instructions.
I've never used the YSL touche eclat and to be honest, I'm glad I haven't because I'm happy with the touch lumi. If I'd have used the YSL touche eclat, the touch lumi it may not have met my expectations and if blogger reviews are anything to go by, they prefer the Touch Lumi anyway. It's known as the dupe for YSL here in the UK!
The
Maybelline Touch Lumi
is available from drug stores and airport stands and is priced at around £7. (
Price as of August 2014
) As ever, if you have an NUS card you'll get 10% off at drugstore
Superdrug
. In the UK there are three shades available; Ivory (1), Nude (2) or Sand (3). I do believe in America they have 7 shades.
How to use it
Use the Touch Lumi Concealer to conceal dark spots and shadowed areas and highlight areas on your the face. Use on its own as a highlighter to simply brighten the facial complexion. Apply to the bone structure on the brows, cheeks and jaw to highlight and sculpt the face.
For a simple luminous glow apply to the side of the nose and blend out and if you desire a fuller lip, line around your lip with the lumi concealer.My favorite way to use it is under eyes. I've not yet found anything that can match the amazing coverage this provides. I think the highlighting factor helps to make my eyes look brighter and hide those under eye circles and bags!


Don't forget to blend! It's all about the blending!



Tips:
If you're wearing the touch lumi concealer on its own, make sure you use a pore minimising primer on first otherwise the concealer will cover dark areas but highlight open or larger pores.

Don't use the concealer nip directly onto open spots as this will contaminate the nib brush and end up contaminating other areas of the skin: causing more spots! To cover spots wash hands and squeeze a small about of the touch lumi onto your finger, then use your finger to apply the concealer to your spot. Wash hands after so you don't cross contaminate.




Feel Unique: Dream Lumi Touch Highlighting Concealer


Prices (As of Aug 2014)
UK £7.00
EUR 9
USD $12
CAD $13
AUD $13




Overall, I'm pretty impressed! The Maybelline Dream Touch Lumi Concealer Pen dries nicely on the skin, without clogging up or looking heavy or clumpy. It highlights the face nicely without being too shiny, shiny. I also really like using it on my brow bone to draw attention to my eye make up. Overall, worth giving it a go.

Let me know what you think of the Maybelline Dream Touch Lumi Concealer Pen and leave your other concealer pen / Maybelline recommendations in the comments below!



Speak soon,

Love you lots,



Clo : -))
Hello I'm Clo come say hello …

YouTube Channel http://www.youtube.com/user/HelloImClo
Twitter http://www.twitter.com/chloetomalin
Blog http://helloimclo.blogspot.co.uk/
Facebook http://www.facebook.com/helloimclo
Tumblr http://chloetomalin.tumblr.com/
Instagram: http://instagram.com/chloetomalin

Follow me on BlogLovin' http://www.bloglovin.com/helloimclo



Please feel free to leave your blog links and product reviews below, this is a community!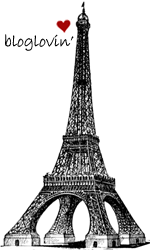 Labels: Concealer, highlighter, maybelline, maybelline dream touch lumi, Maybelline Touch Lumi, Maybelline Touch Lumi Concealer, touche eclat dupe, YSL touche eclat, YSL touche eclat dupe