Moving Into Uni

It's now early morning (haha, It's actually super late, hence why I think it's morning!) and it's fair to say it's been a long day. I set off early this morning with all my things packed tightly into the back of my dads car and three hours later we arrived at my new home. It was only when we drove into the town of the university that I started to get butterflies and had that sudden panic of 'Will anyone like me?'

Once I'd moved all my things into my halls flat, I had a little look around. There was no sign of life in the flat, food in the fridge, letters on the counter but nobody home. I worried that I may be alone, in silence for some time. Lunch was next on the itinerary and after grabbing a drink I headed to Waitrose to pick up some of the larger Items such as Soya cartons, flour and juice which, without the use of a car, I simply couldn't physically get to my flat.


On my return to the flat, after my goodbyes, I decided to unpack my food and put it into my cupboard, there were only two cupboards left and a scappy holdall under the sink, that had seriously looked like it had seen better days. I decided now was as good a time as any to get the cleaning supplies out and the rubber gloves on!




Whilst on my way upstairs, from the kitchen to my bedroom to get so cleaning bits and bobs , I decided to knock on doors to say hello to anyone that may be in. No doors showed any sign of life, until a soft voice replied "Hello." I was elated that I was no longer alone.


From that moment I didn't feel alone, I'd met someone who would be living next door to my bedroom for a year and I found comfort in the fact that my new neighbor was friendly and welcoming. We chatted and before I knew it I'd unpacked and It was 7 pm.


Meeting other people in the building was a great way to get a grounding of my new 'Home.' After meeting people down stairs, myself and a few others went next door to meet all the girls in there, like my flat they're a flat of 6 girls and we instantly bonded over the fact of not having a water filter and a mutual interest in London Fashion Week (Fashion Students.)

I even managed to go out to the Pub on my first night too. Where I'm studying there isn't a massive party scene, for a Saturday night it was very quiet, but it was a good for meeting other people at the Uni and finding out what everyone is studying.


Overall I feel really settled after my early worries. Next I have to tackle the limescale in the kettle, the shit on my wall (Ew, I know.) and the shower!


Let the adventure commence!



Speak soon,
Lots of love,


Clo : -))




Hello I'm Clo come say hello …

YouTube Channel http://www.youtube.com/user/HelloImClo
Twitter http://www.twitter.com/chloetomalin
Blog http://helloimclo.blogspot.co.uk/
Facebook http://www.facebook.com/helloimclo
Tumblr http://chloetomalin.tumblr.com/
Instagram: http://instagram.com/chloetomalin

Follow me on BlogLovin' http://www.bloglovin.com/helloimclo



Please feel free to leave your blog links and product reviews below, this is a community!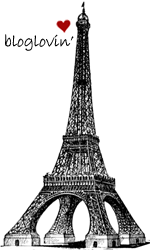 Labels: cleaning, first night at uni, flat, moving into uni, uni, uni flat, uni friends, uni tips