Realisation
Tomorrow, I move out of the home I've lived in since I was 6 months old to go and join half a million other students and go to university.
Many of my friends are already at 'Freshers' and have moved out from home. I'm the next one to go and up until yesterday I was happily packing away getting things ready to cast off and go to uni. I wasn't emotional at all, until late last night when I got upset for absolutely no reason.
Unlike many of my friends I'm going quite away away from 'Home' I live in Worcestershire / Birmingham and am attending uni in London. My boyfriend is also going back to Uni and he'll be about a two hour train ride away. The realisation that I wouldn't be able to have a hug from him whenever I wanted sort of stumped me. We're creatures of habit and I've got used to him being around, especially over the lazy summer months of socialising and BBQ-ing.
Perhaps this is just an emotion my body needed to show me, just to let me know that I to am human. I'll miss my nan, my parents and the closeness of my mini family unit. I'll miss the smell of cooking in the house and the in-jokes.
It's funny, how life throws challenges at us and just as we've figured out the puzzle, the next challenge is on the horizon. I fully intend to grab the next challenge with both hands and really go for it.
Speak soon,
Lots of love,


Clo : -))




Hello I'm Clo come say hello …

YouTube Channel http://www.youtube.com/user/HelloImClo
Twitter http://www.twitter.com/chloetomalin
Blog http://helloimclo.blogspot.co.uk/
Facebook http://www.facebook.com/helloimclo
Tumblr http://chloetomalin.tumblr.com/
Instagram: http://instagram.com/chloetomalin

Follow me on BlogLovin' http://www.bloglovin.com/helloimclo



Please feel free to leave your blog links and product reviews below, this is a community!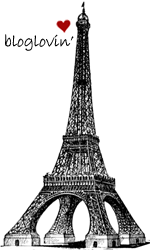 Labels: freshers, independence, moving out, ralisation, starting uni, uni, University