September Glossy Box
For September's Glossy Box there was a London Fashion Week themed box created by Karen Millen, using one of their current season prints- the London skyline.
Not only is there the usual beauty products but they've added in a £25 off voucher if you spend £150 in-store.
With three full size products and a quality mix of products I'm very happy with what's in my Glossy Box this month! Let's have a little look at what's in the box.





Model Co More Brows Fibre Gel
£14.95 for 3.5 ml Full Size product.

I'm a little nervous when it comes to coloured brow gels, will they be too much? I don't know, but the small brush head on the Model Co 'More Brows' seams like a good place to start and experiment with brow gels.





L'Oreal Professionnel Mythic Oil
£15.95 for 125ml.

This oil smells similar to Johnsons' Baby Oil, It's designed to nourish hair, what I want to know is what makes it different to any other hair oil? I'll try it out and let you know! There has to be something special in order for it to be priced at £15.95.




SkinPep Enzyme and Acid Peel & Peeling Gel
£89.99 for 180ml, £3.05 for 3.5ml.

These sashays look interesting... I feel a review coming on with theses. The dark circle eraser is needed after my first week at Uni and I'm in need of a new eye cream, so I'm willing to give it a go. The brightening enzyme & acid peel sounds a little frightening, It's also rather expensive so it'll be ideal to try and see what you get for your money.

Nails Inc Westminster Bridge Matte Top Coat
£12 for 10ml Full Size product.

For the past couple of days I've been complaining to my flat mates because my nail varnish keeps chipping, So I was eager to try this nails inc full size varnish out. It drys super quick and provides a lovely finish, I'll keep you posted on its longevity.




Nivea 3in1 Micellar Cleansing Water
£4.07 for 200ml Full Size product.

I was so chuffed when I saw this micellar water was in the box and full size too! I'm just about to finish one off so the timing is perfect! Micellar water is just beautiful to take off your make up and keep your skin fresh. I typically remove my eye make up, use micellar water to take my foundation off then continue with my daily cleanse, tone and moisturiser routine.





The October box looks like a good one! The box is designed with pop art in mind.
It's fun and bright and I can't wait to see what's inside.



Speak soon,
Lots of love,


Clo : -))




Hello I'm Clo come say hello …

YouTube Channel http://www.youtube.com/user/HelloImClo
Twitter http://www.twitter.com/chloetomalin
Blog http://helloimclo.blogspot.co.uk/
Facebook http://www.facebook.com/helloimclo
Tumblr http://chloetomalin.tumblr.com/
Instagram: http://instagram.com/chloetomalin

Follow me on BlogLovin' http://www.bloglovin.com/helloimclo



Please feel free to leave your blog links and product reviews below, this is a community!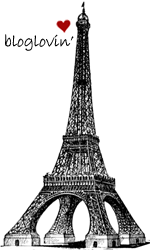 Labels: brow gels eyebrows, face mask, Glossy Box, glossy box review, l'oreal, micellar water, nails inc, nivea, september glossy box