The Fashion Reading List
Whilst in America, I spent a lot of my down time reading fiction. I'm not a typical fiction reader so it was a nice change. Whilst on holiday I powered through two Harry Potters and the first of the four Twilight books. A little late to the Harry Potter party (15 years) and Twilight too (7 Years since release.) Because I spent so much time engrossed in fiction, I failed to read any magazines!


Feeling a little out of touch with the fashion/ beauty / life world I decided at the Airport to pick up whatever I could get my hands on. I bought some old faithfuls, guaranteed to get be back in the swing of things and back in-the-know and I bought a couple of minis to seek some new season inspiration.

As of next week I will be studying fashion management and marketing at university so I NEED to be aware of the industry goings on, trends and looks. Magazines are a great way to get this information, the internet is great too, but you can't annotate or add post-its to your computer screen! As many people know I love scrap-booking (It's a great past-time) magazines are great for scrap-booking as they're instant visuals and don't require any tweaking or printing! Just arrange, stick and go!


Vogue UK (SEP), Vogue USA (SEP)


Vogue is my UK staple magazine and I've been lost without it dropping on my doorstep three days before usual release. (I'm waiting to get my uni address before I re-subscribe.) As the new season starts it's important to get all the really important 'Stuff' information, what's in, what's out and how and were I get the looks.
The airport did a bundle deal that came in a snazzy box with hand holder, just perfect for a traveller on the go! The bundle was about $15 and included September US editions of Elle, Harper Bazaar and Marie Claire.
Elle, Harpers Bazaar, Marie Claire. All US September editions.

Back in England, after touch down I picked up the latest 'Look' and 'Glamour' for my much missed dose of London and Brit street style! I'm totally loving Fearne's make up look on the cover of Glamour, can't get enough purple!


Look UK (15th SEP), Glamour UK (OCT)
John Lewis Home, John Lewis Edition, In Style UK (OCT)
Pillow shopping instantly became more exciting when I spotted the latest copy of John Lewis 'Home' and 'Edition' they're great for styling and decorating inspiration and are just in time for moving into uni halls! John Lewis also have a real classic look and I have a scrapbook just for 'Classic' women's looks. Think red lipsticks, beige trench coats and pro women looks. It's a delight to create and great when I need a reference.
Now it's time to read through them all! I've asigned an entire day to read, read and you guessed it... Read some more! Soon I'll update my scrap-books and perhaps let you all have a look at how my creativity comes and what gets me going! I'm looking forward to the season ahead, despite the fact I have no jumpers!
Speak soon,
Lots of love,


Clo : -))




Hello I'm Clo come say hello …

YouTube Channel http://www.youtube.com/user/HelloImClo
Twitter http://www.twitter.com/chloetomalin
Blog http://helloimclo.blogspot.co.uk/
Facebook http://www.facebook.com/helloimclo
Tumblr http://chloetomalin.tumblr.com/
Instagram: http://instagram.com/chloetomalin

Follow me on BlogLovin' http://www.bloglovin.com/helloimclo



Please feel free to leave your blog links and product reviews below, this is a community!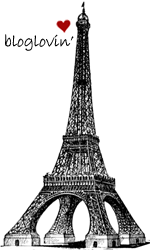 Labels: america, autumn, bazaar, beauty, elle, fall, fashion, Fashion management and marketing, Glamour, Harry Potters, john lewis, look, magazines, marie claire, style, Twilight, University, vogue, winter