Time Off : Hello I'm Clo
Hello I'm Clo and I haven't taken a family holiday in 10 years!
Hi all, hope you're well. You may have noticed the blog has been a little quiet this month, that's because I'm running about prepping for Uni as well as planning to take a holiday!
The skin project hasn't come to an end, I fully intend to have it as a regular feature however, I'm not going to put myself under pressure to create content that will ultimately, if produced under time constraints, be crap. I'll pick it back up in about a months time so you can see the results of freshers kicking in on my skin! (Wahay!)
It's an exciting time for me right now so bare with and buckle up for the ride! I'm going to document my Uni experience as I feel like the next chapter of my life is about to begin. It's not going to be a completely new life or a do-over but it'll be the first time I've lived away from home and had to 100% fend for myself.
I'll miss my family, boyfriend and friends, everyone at work and the day to day life I've led for the past three years. It'll be an adjustment to say the least. For instance: I haven't take a Saturday off work for nearly four years. Life is about to change ! So don't be too surprised if Hello I'm Clo starts to feature some more stuff such as recipes, home decor DIYs and other Uni related stuff!
If you've decided you don't want to go to Uni, fair dos and don't worry, I'm not going to become a Uni bore. The usual beauty stuff remains! Just bare with.

In the mean time, here is a random picture of a bloke I took whilst in Brick Lane, London last week. He's kind of creepy looking yet at the same time urban and edgy. I thought I'd throw it in as the post requires a picture!
Now I'm off on my holibobs! Speak soon!
Speak soon,
Lots of love,


Clo : -))




Hello I'm Clo come say hello …

YouTube Channel http://www.youtube.com/user/HelloImClo
Twitter http://www.twitter.com/chloetomalin
Blog http://helloimclo.blogspot.co.uk/
Facebook http://www.facebook.com/helloimclo
Tumblr http://chloetomalin.tumblr.com/
Instagram: http://instagram.com/chloetomalin

Follow me on BlogLovin' http://www.bloglovin.com/helloimclo



Please feel free to leave your blog links and product reviews below, this is a community!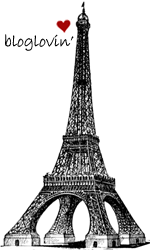 Labels: abroad, holiday, new york, time off, University