Complete and Utter Chaos
Hello I'm Clo!
I hope you're all well and this month has been great so far. For me I can't be too sure. This week I've moved university flats and halls after having a plethora of issues and incidences in my previous flat, which all came to a head on Sunday night when my body had had enough and had a fit.
After being removed from the flat I realised that my body and myself simply couldn't cope anymore. Outside of university I have read world problems; running a business, life responsibilities, but there was something about having to live with 5 other girls who didn't get along, respect one another or share the same values as I do that simply cracked me. Writing it and reading it back makes it sound so juvenile and trivial, the situation was bigger and harder than words, It has been a very hard start.
In my new flat, surrounded by boxes, in complete and utter chaos but happy and smiling once again. I've got my spark back and my passions. Despite my current 'To write' list being rather long and the products I want to review being tucked away in the back of cardboard boxes, I've feeling vibrant and happy which is ultimately my end goal.
So bare with, I will be back at the weekend with some beaut stuff! I've already written the post, now just need to find the products to photograph!
Speak soon,
Lots of love,


Clo : -))




Hello I'm Clo come say hello …

YouTube Channel http://www.youtube.com/user/HelloImClo
Twitter http://www.twitter.com/chloetomalin
Blog http://helloimclo.blogspot.co.uk/
Facebook http://www.facebook.com/helloimclo
Tumblr http://chloetomalin.tumblr.com/
Instagram: http://instagram.com/chloetomalin

Follow me on BlogLovin' http://www.bloglovin.com/helloimclo



Please feel free to leave your blog links and product reviews below, this is a community!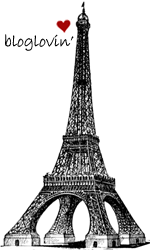 Labels: beauty, beauty blogger, blogger, chaos, flat, halls, hard times, home, moving, moving house, uni, University