Hello I'm Clo!
Last week I went dress shopping In a quest to find the perfect dress and ultimately help to create the perfect wardrobe that fits and flatters my shape and makes me look effortlessly fabulous.

After browsing online for A-line and skater dresses that are durable and long lasting fabrics, to no avail, I went into town to see what was available on the high street.

House of Fraser was my first and only point of call. They have a wide selection of brands and styles and I was able to have a look through and try on.







Oasis had some lovely winter prints in some thin knit materials that would look great with winter boots and a trench coat. Trying them on was a great way to see what cuts and shapes suited me best. The scoop neck of the heart print dress highlighted the fact that I need a little neck on show and the skirt showed how my bum is a little bit too big for this dress.

As you can see I was unsure on whether I liked the bum situation or not.




The cut of this pretty navy blue dress was a little too long and the sleeves needed chopping off as they were a little too 'Sound Of Music, Maria' for my liking. The bottom cut out detailing was really pretty, shame about the sleeves. The neckline of the dress is much better than a high neck.

Finally there was this unusual number. I was drawn in by the pink print and autumnal colours. I like the idea of wearing brighter colours in the winter time. The cut was a little too high but the style and pleats intrigued me - Could I wear this with back winter boots? Let me know your thoughts in the comments below.

So if I could combine the v-neck dress, pleats and material of the blue dress I'd have found the perfect dress! The search continues!



Do you know what shapes and styles fit and flatter you or are you still trying to figure it out?






Speak soon,
Lots of love,


Clo : -))




Hello I'm Clo come say hello …

YouTube Channel http://www.youtube.com/user/HelloImClo
Twitter http://www.twitter.com/chloetomalin
Blog http://helloimclo.blogspot.co.uk/
Facebook http://www.facebook.com/helloimclo
Tumblr http://chloetomalin.tumblr.com/
Instagram: http://instagram.com/chloetomalin

Follow me on BlogLovin' http://www.bloglovin.com/helloimclo



Please feel free to leave your blog links and product reviews below, this is a community!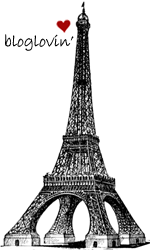 Labels: a line dresses, fashion, fashion blogger, Oasis, Oasis dresses, skater dresses, student blogger, winter dresses